Images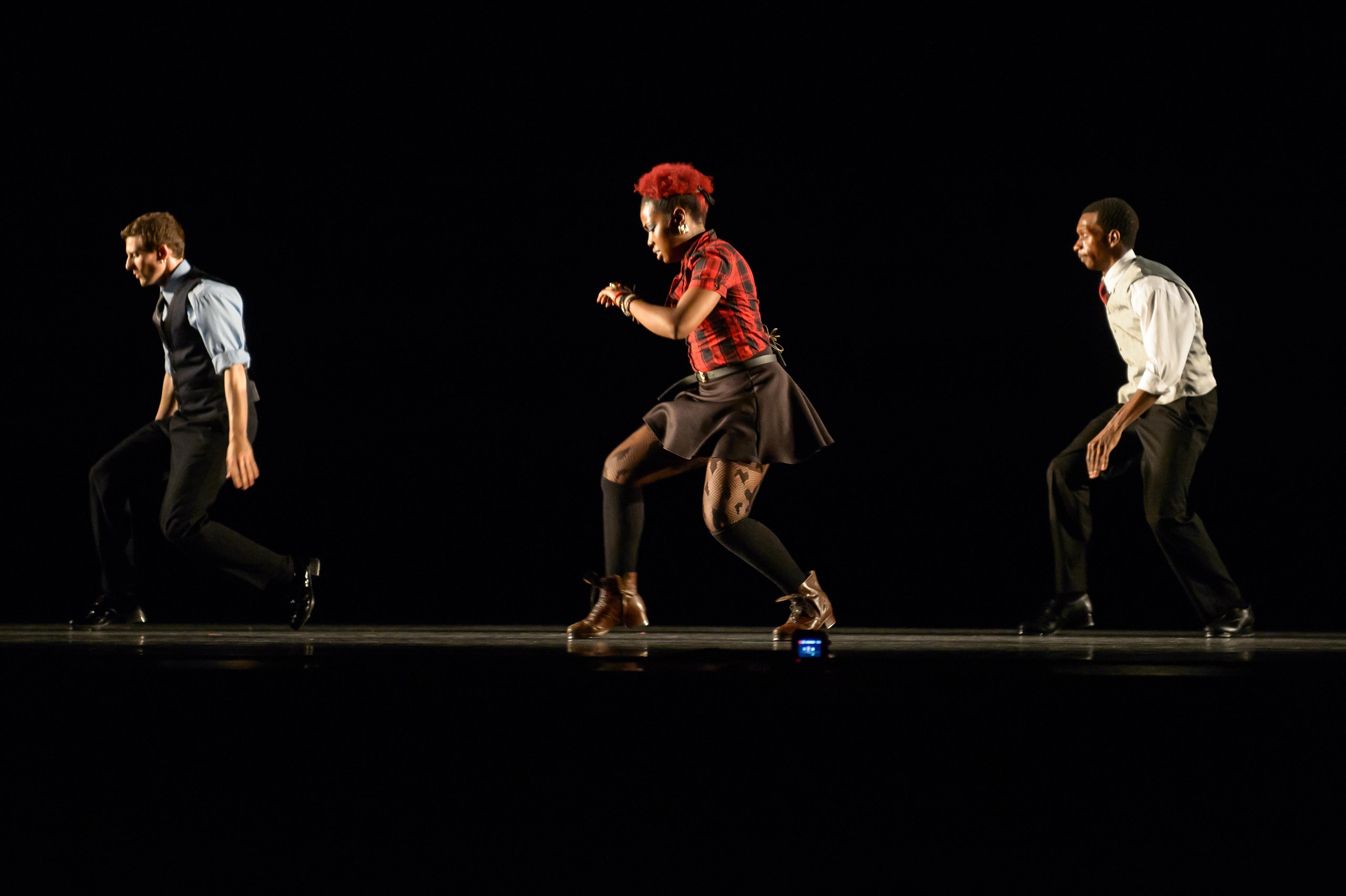 Presented by Chicago Human Rhythm Project (CHRP) in association with MCA Stage
Extraordinary foot drummers and percussive arts masters from around the globe share the Edlis Neeson Theater stage for JUBA!. The acclaimed Vijay Tellis-Nayak Trio collaborates with different headliners each night with lineups ranging from full-length solos to dazzling duos and trios to full-throttle ensemble work. These three distinct programs of dance at MCA Stage are part of Chicago's prized citywide festival, Rhythm World.
Rhythm World runs July 6–August 2 and includes scores of master classes, the 15th Annual Youth Tap Ensemble Conference, and the Institute for the Rhythmic Arts, CHRP's three-week intensive workshop for emerging professionals taught by world masters such as Nicholas Young (STOMP) and CHRP Founder and Director Lane Alexander. For more information about the festival, visit chicagotap.org.
Thu, Jul 30, 7 pm: Jubalee Gala
For its milestone silver anniversary, CHRP launches the 25th festival of American tap and percussive dance with nine-time Tony Award– and National Medal of the Arts–winner, Tommy Tune, performing his one-man show, Taps, Tunes and Tall Tales, with Michael Biagi on piano. Crowning the illustrious evening, which includes a reception and dinner, Tune receivesthe CHRP 25th Anniversary JUBA! Award for Extraordinary Lifetime Achievement. Gala tickets are available at chicagotap.org.
Fri, Jul 31, 7:30 pm
Upcoming and international masters of American tap connect with the singular Billy Strayhorn, the late legendary pianist and composer who collaborated with Duke Ellington, accompanied by new arrangements by Vijay Tellis-Nayak as well as new choreography set to his cherished songbook, including "Take the A Train." Headliners include Martin "Tre" Dumas, Derick K. Grant, and Cartier Williams; international protégé of Henry LeTang, Yukiko Misumi; new works by up-and-coming choreographers Star Dixon and Zada Cheeks; CHRP founder Lane Alexander's seminal work, Prisms; and a special appearance by grand master, Mr. Sam Weber.
Sat, Aug 1, 7:30 pm
With performers that hail from Chicago and across the US, the rousing closing performance by CHRP resident ensemble, BAM, features Michelle Dorrance's Princess Grace Award–commissioned choreography Push Past Break, and Artistic Director Lane Alexander's sublime works Reflections. New voices gracing the stage include Sarah Savelli, Jumaane Taylor, Nico Rubio, and Jay Fagan alongside international multiform masters Dani Borak (Switzerland) and Marina Coura (Brazil), and a new work by BAM's very own, Marty Bronson.
Programming subject to change.
About the Artists
CHRP was the first year-round presenter of concert tap and contemporary percussive dance, and their summer festival, Rhythm World, is the oldest and most comprehensive annual tap festival in the world. In 2012, CHRP established the American Rhythm Center, a state-of-the-art facility in Chicago's historic Fine Arts Building, that provides shared education, performance, community, rehearsal, and administrative space for several leading Chicago arts organizations. CHRP received an Emmy nomination for its coproduction with Chicago's PBS affiliate, WTTW, for JUBA! Masters of Tap and Percussive Dance, a documentary about tap dance at the end of the 20th century and they have often been cited for their leadership and innovation in the field by national publications such as Dance Magazine and the New York Times.
Visit CHRP online for more information.