MCA Talk: Ragamala Dance + Rudresh Mahanthappa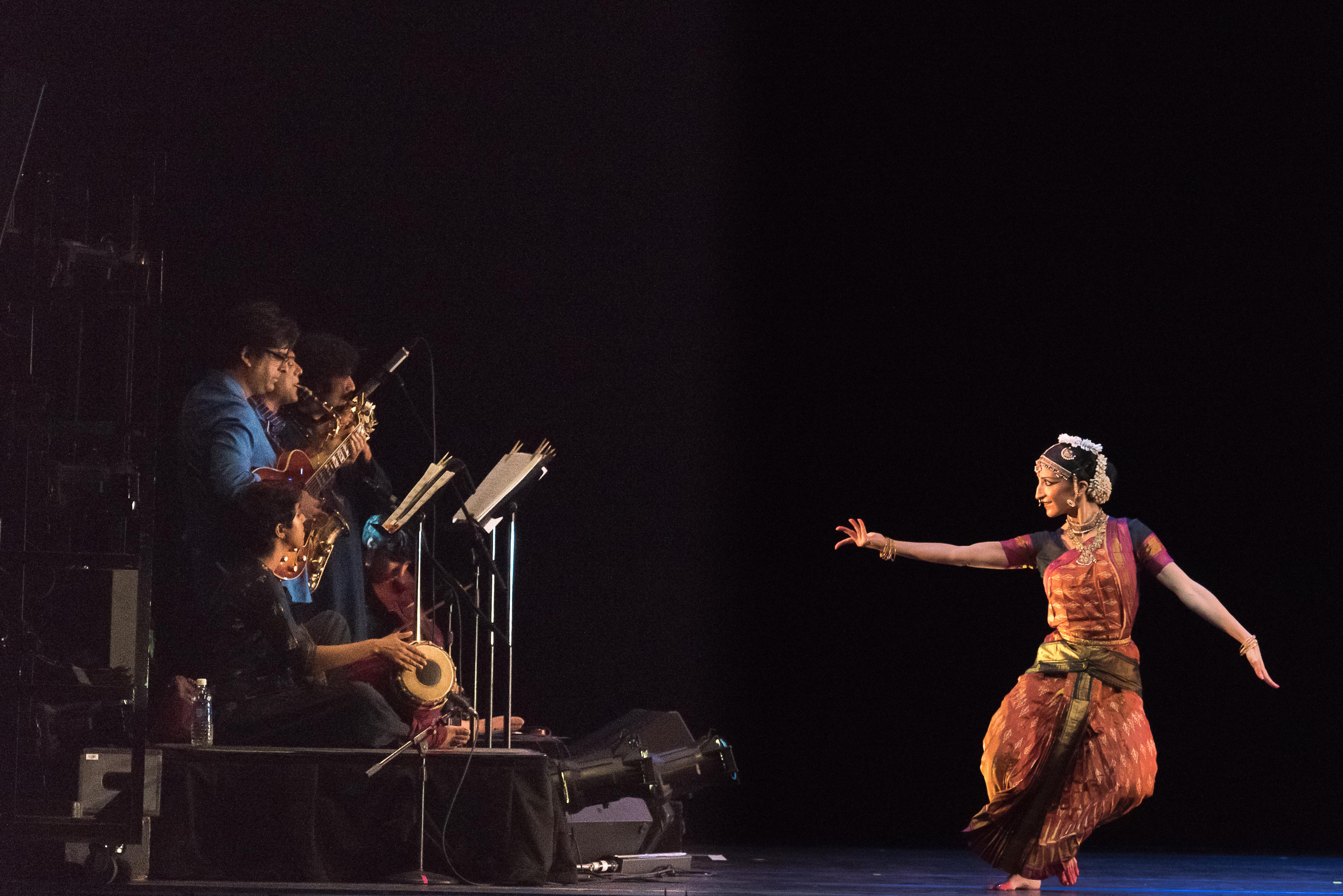 About
With Song of the Jasmine (MCA Stage, Apr 10–12), Ragamala coartistic directors Ranee and Aparna Ramaswamy and collaborator Rudresh Mahanthappa expand the South Indian dance aesthetic to meet the improvisatory freedom of jazz. The creators discuss and show footage of their dynamic creative interplay, and delve into the deeper shades of subtlety and spontaneity that mark their distinctive voices.
About the Artists
Ragamala Dance is widely recognized as one of the Indian Diaspora's leading dance ensembles in the traditional genre of Bharatanatyam. The troupe is known for deeply emotional work that highlights the freedom and spontaneity in the onstage interplay between dancers and musicians. Coartistic directors Ranee and Aparna Ramaswamy draw on the philosophy and spirituality of their South Indian heritage to convey their own voices as contemporary American choreographers. They see the classical form as a living, breathing tradition, believing that ancient art forms can serve a modern consciousness and a twenty-first-century society. Ragamala has toured extensively nationally, including the American Dance Festival and the Kennedy Center, and internationally, including the Edinburgh Fringe Festival and the National Centre for Performing Arts in Mumbai, India.
One of the world's foremost jazz saxophonists and composers, Rudresh Mahanthappa creates hybrid sounds bridging progressive jazz with South Indian classical music. He has performed at Carnegie Hall, Royce Hall, and at the jazz festivals of Chicago, Montreal, and elsewhere. A Guggenheim Fellow, he has been awarded New York Foundation for the Arts fellowships and multiple commissions from the Rockefeller Foundation, Chamber Music America, and American Composers Forum. The Jazz Journalists Association named him alto saxophonist of the year for four years in a row. Mahanthappa's work is rooted in the improvisational freedom shared between jazz and the South Indian classical system of raga and tala—the tonal and rhythmic framework for intricate improvisation and composition.