MCA Talk: Naomi Beckwith on Yinka Shonibare MBE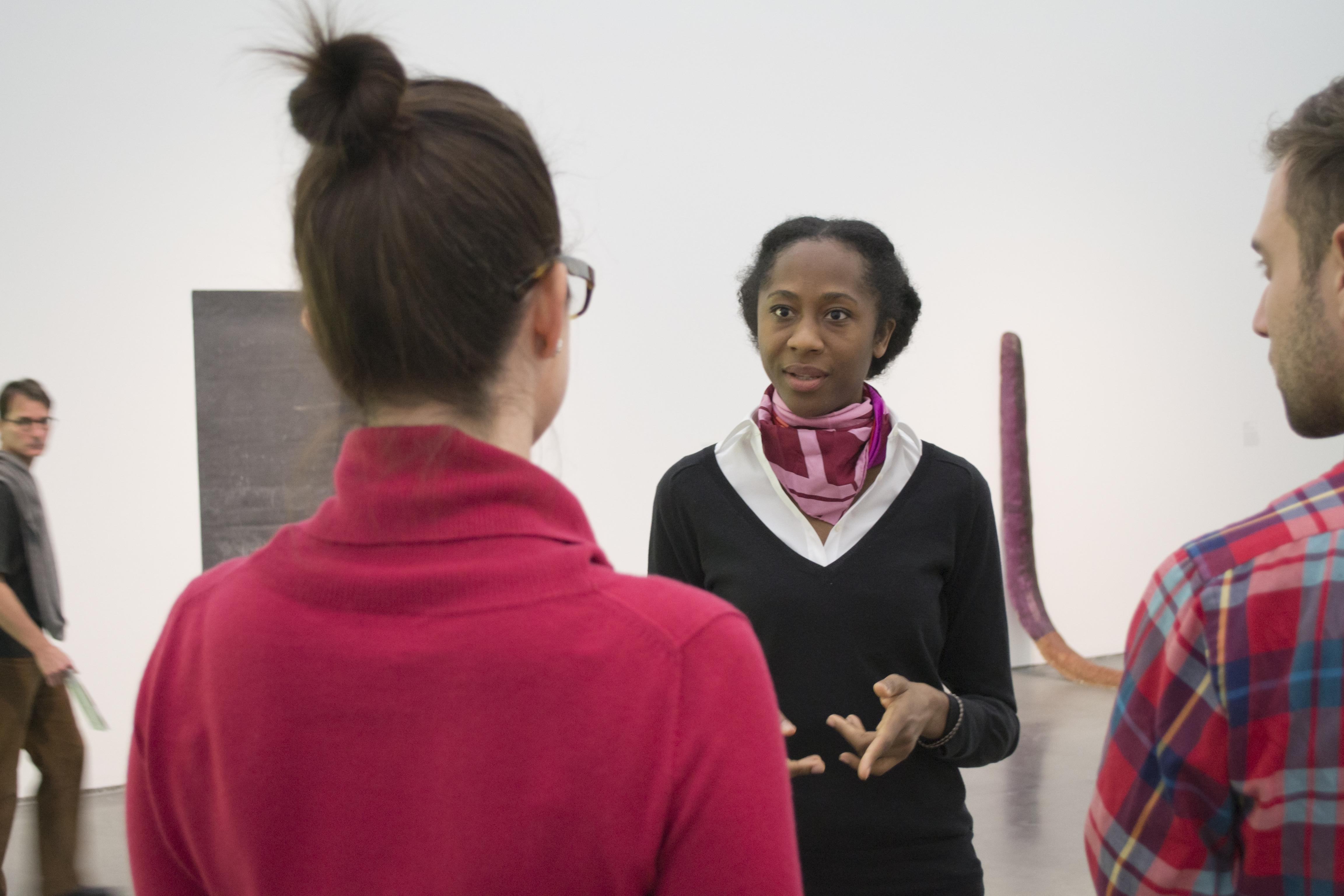 About
Marilyn and Larry Fields Curator Naomi Beckwith discusses the MCA Chicago Plaza Project: Yinka Shonibare MBE.
About the Exhibition
London-based artist Yinka Shonibare MBE (British, b. 1962) was born in England, but raised in Lagos in the wake of Nigeria's independence. Influenced by his personal experiences in a newly liberated nation and its former colonial ruler, the artist calls himself a "postcolonial hybrid." Yet his wide-ranging works—including photography, sculpture, film, installation, and performance—explore and question, more universally, the construction of cultural and national identity in a globalized society.
Shonibare's MCA Plaza installation includes three of his new Wind Sculptures. Nearly 20 feet high, each sculpture captures the movement of a billowing bolt of fabric, whose vibrant patterns are taken from Dutch wax fabrics—or "African" batik. Although these colorful fabrics have become a sign of cultural pride and identity for Africans, they are a colonial invention, having been mass-produced in Southeast Asia, and exported by the Netherlands since the mid-19th century. The sculptures' forms were inspired by ships' sails and exemplify Shonibare's belief that signs of national or ethnic identity are culturally constructed.