Featured image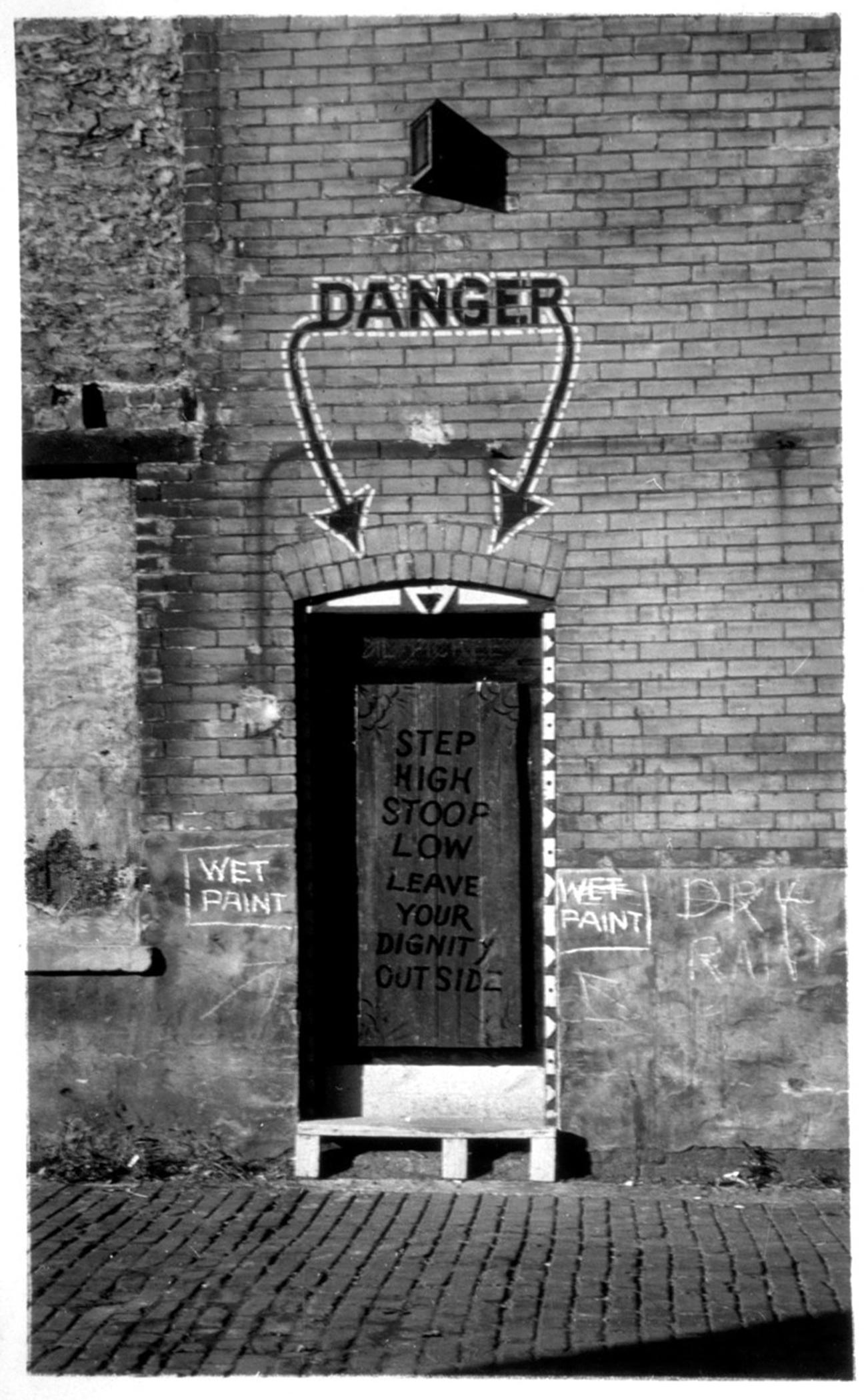 About
MCA Chicago presents Word Weekend, an event that showcases Chicago's active and diverse communities of authors, hip-hop artists, spoken-word poets, songwriters, and visual artists who explore the complexities and pleasures of words, text, and language. The weekend includes activities for every age, whether you're 9 or 90.
Find out what's happening with contemporary underground publishing in a small-press book fair copresented by Printer's Ball. Enjoy readings, storytelling, and live literature performances by Write Club, The Encyclopedia Show, Red Rover Series, and 1,001 Chicago Afternoons and Anthology of Chicago. Take part in word-related activities including letterpress, zine writing, and graffiti workshops.
Listen to a full reading of This Is Modern Art, a world preview commissioned for Steppenwolf for Young Adults and written by acclaimed playwright Idris Goodwin and Louder Than A Bomb founder Kevin Coval. Explore Chicago's storied literary history with Pocket Guide to Hell's reenactment of the legendary Dil Pickle Club. Engage in interactive installations such as Jeffrey and Matt Austin's From Downtown (We Got This), which invites visitors to shoot baskets in the museum using crumpled pieces of paper that contain the simple but encouraging phrase, "I got this." Experience Chicago's emerging hip-hop stars Saint Millie, Psalm One, and the Boy Illinois in a program cocurated by Fake Shore Drive, Chicago's premiere hip-hop website, consider the words we use to talk about race and racism in a stand-up comedy art show featuring Suey Park, Rebecca O'Neal, and Tim Barnes, presented by the informal lecture series Homeroom 101; and sit under the stars in an outdoor film screening in the museum's sculpture garden.
Connect with us: #WordWeekend
Join the event on Facebook and invite your friends.
Image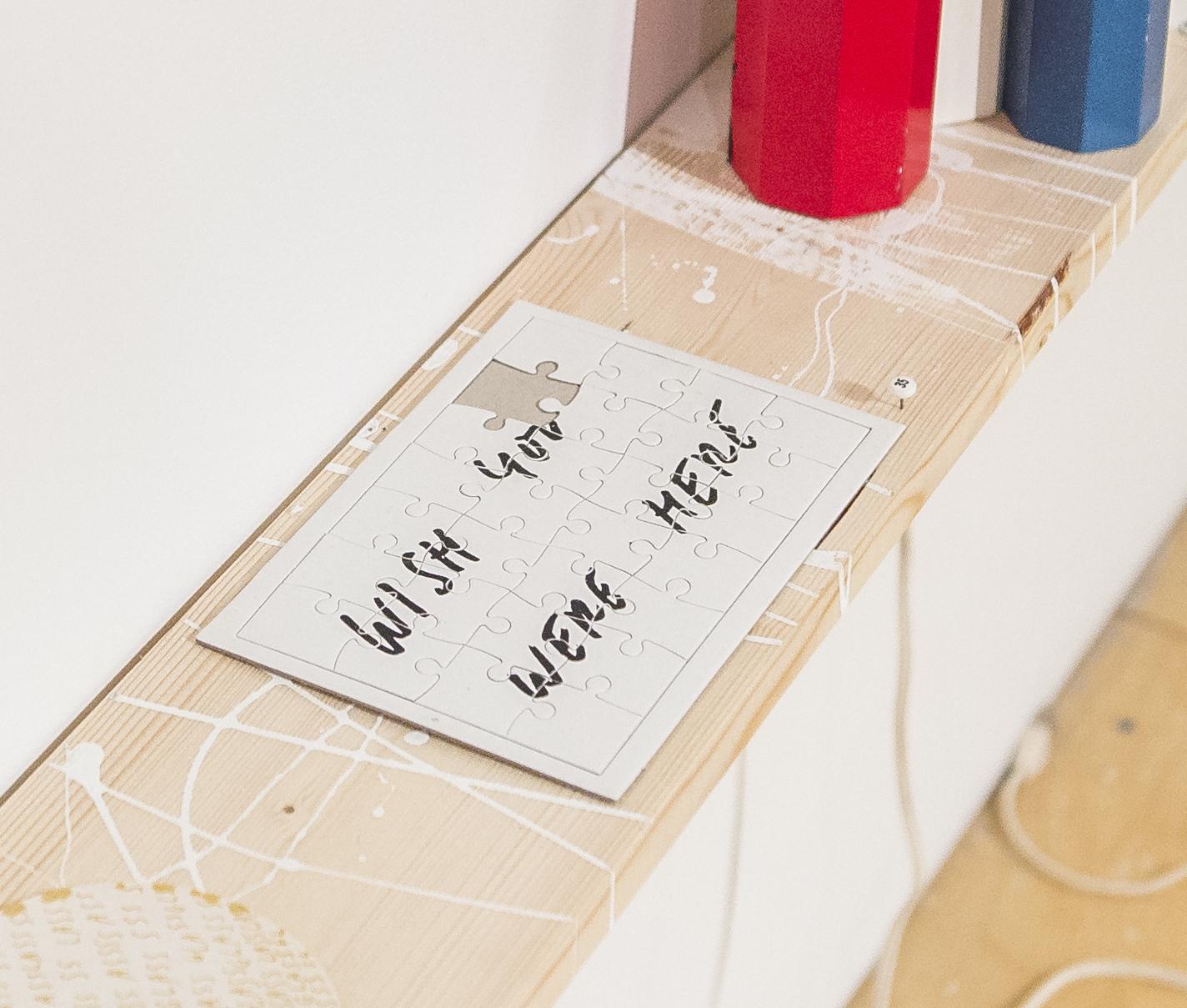 Saturday and Sunday
Jeffrey and Matt Austin, From Downtown (We Got This)
Noon–5 pm, 2nd floor lobby
Embracing the hopes that come with trying to toss your garbage into a can from afar, From Downtown (We Got This) is an interactive installation that offers visitors the opportunity to crumble a sheet of paper printed with "I got this" and attempt to make a basket in a hoop mounted on the wall beneath an encouraging banner that reads "You Got This."
Judd Morrissey, The Empty House
The Empty House is a geospatial augmented reality poem adapted specifically for the second floor atrium.*
Named for a Sherlock Holmes story, the work considers the role of the observer in systems that are invisible to the human eye or conscious intention. The words are often rendered with the textures and colors of satellite imagery, referencing either their current GPS coordinates or the locations where they were written.
*\Visitors may wish to download the LAYAR Augmented Reality browser for iOS or Android in advance.
Lindsey French, upon writing grass
Noon–5 pm, 1st floor lobby
upon writing grass is a platform for the generation of poetry in collaboration with plants. Over the course of the weekend, visitors are invited to engage with an assemblage of native prairie plants in a process of reading, listening, translating, and transcribing. From this process, a series of poetry is generated and then dispersed with visitors on paper sown with naive prairie seeds.
Matt Austin/The Perch, Office Hours
Noon–5 pm, upper terrace
From the growing list of published authors, collaborators, and core members of the Perch, Matt Austin has curated a group of individuals that hold court in the Perch Office (located in the south end of the MCA lobby). With gestures ranging from reading their written stories to sharing a moment of ear-plugged silence, the people residing behind the desk of this office are present specifically to interact with museum visitors that sit down with them in the office. Stop by the Perch Office and participate in the offerings of each resident's time slot.
Printers Ball, Chicago Small-Publishers Book Fair
Noon–5 pm, 1st floor lobby
Explore what's happening with contemporary underground publishing in Chicago! Presented by Printers Ball, this selection of small, local presses highlights publishing outfits that do a lot with a little, and whose output compellingly blurs the lines between visual, literary, and book arts. Publishers are on site to discuss their work and sell their wares.
Read/Write Library, BiblioTreka
The Read/Write Library's BiblioTreka is a mobile library cargo bike that rolls out its noncirculating, Chicago-specific collection to special events around the city. Stop by to peruse a selection of unique books, zines, chapbooks, and more!
Saturday
General Economies Exquisite Exchange
Noon–5 pm, MCA Plaza
This plant-based project promotes an economy centered on neighborly trade. Write a poem or a story, or just leave a note, in exchange for a basil plant!
Graffiti Institute
Noon–5 pm, lower terrace
Graffiti Institute paints a participatory graffiti mural during Word Weekend. Public demonstrations include an introduction to nozzle systems and spray-painting techniques. Audience members are encouraged to pick up a can and help paint our mural.
Mairead Case, Zine Writing
Noon–5 pm, Kanter Center
Turn your life experiences and Word Weekend love into a zine with writer Mairead Case. Draw a writing prompt from the hat, or just dive in on your own. Afterwards, take your work home or donate it to our reading table for others to enjoy.
Robbie Q. Telfer, Writesy Drawsy
Noon–5 pm, MCA Plaza
Also known as telephone pictionary, Writesy Drawsy has been a popular party game for years. Here on the MCA Plaza, the party is a large-scale visual and textual conversation in chalk between artists, writers, and visitors.
Spudnik Press, No-Pressure Pressure Prints
Noon–5 pm, Kanter Center
Use cutting-edge print technology (from the early 1900s) to create your own print. Spudnik Press Cooperative sets up shop at the MCA with a Lineoscribe Proofing Press from the 1940s and wood type from the same era. Learn how to ink the letterforms and use stencils and flat objects to create images with pressure. Everyone can take home their own unique artwork with textural images reminiscent of rubbings and photograms.
StoryCorps, StoryKit
Noon–5 pm, 2nd floor lobby
Everyone has a story to tell. StoryCorps provides spaces to record, share, and preserve the stories of our lives. If you'd like to record a story, StoryCorps will be on hand with a StoryKit to do just that. Have your story archived at the American Folklife Center at the Library of Congress.
Electronic Literature in Chicago: Code, Science, and Virtuality
1–2 pm, Isa Genzken Reading Room
Electronic literature artists Judd Morrissey, Scott Rettberg, and Abraham Avnisan examine their engagements with Internet art, mobile computing, wearable poetry, and virtual reality, while discussing the history of electronic writing as a diverse field of innovative practice.
Chicago Slam Works, One Day When We Are All Robots
1–2:30 pm, Edlis Neeson Theater
One Day When We Are All Robots is the highly anticipated, first full-length show from the Chicago Slam Works House Ensemble. A work of poetry-forward interdisciplinary theater, the show explores the new model: what it means to be a human seeking connection in an increasingly digital world. One Day When We Are All Robots incorporates spoken word, music, movement, and sketch comedy into a theater experience that is unique, funny, poignant, and truly unlike anything else happening in Chicago's poetry or theater landscape.
Daniel Tucker, The human activity of political rhetoric
2 pm, Isa Genzken Reading Room
Artist, writer, and community organizer, Daniel Tucker presents a multi-modal presentation focusing on the language of politics across the ideological spectrum. The talk will include: Visions for Chicago, Do You Have A Radical Proposal? sing-a-long, Crisis Image Archives, and the in-progress movies Future Perfect: Time Capsules in Reagan Country and Local Control: The Metamorphosis of Karl Hess. Far from a how-to guide, this entertaining talk will be of interest to anyone concerned with articulating aspirations for social transformation.
Write Club
2–3:30 pm, 2nd floor atrium
Write Club is Chicago's greatest competitive reading series, featuring only the city's most audacious and fearsome of writers and performers. The performance includes three "bouts" of two opposing writers with two opposing ideas. Each writer has seven minutes. The audience picks the winner. It's literature as blood sport.
The Encyclopedia Show, Dead Languages
3 pm, Isa Genzken Reading Room
The Encyclopedia Show is a live literary exploration of different specific encyclopedia entries. Each show assigns different kinds of artists subtopics of the main theme to present. For Word Weekend writers and artists explore Dead Languages.
Jesse Malmed, Mies Choir
Jesse Malmed's Choirs are evolving, temporary experiments into the process of becoming. These groups—in galleries, in the woods, in the city—foreground the notion of practice and the ephemerality of performance and ad hoc ensembles. A choir assembles and performs the delicate, extemporaneous alchemy of turning words into song. All are welcome and encouraged to join. Whatever experience you have is the experience that's necessary.
Word/Language/Text
3:30–5 pm, Edlis Neeson Theater
A program of experimental films and videos that loosely explores the word "word"— spinning off in several directions to look at words as text on screen and graphic markers; words as sound and verbal nonsense; words as building blocks of systems of meaning, or lack of meaning; epistolary and autobiographical words; big words and little words; words as humor and as serious business. Words as words. Curated by Patrick Friel.
* Stan Brakhage I . . . Dreaming (1988, US, 7 min, 16 mm)
* Joyce Wieland Sailboat (1967, Canada, 3 min, 16 mm)
* Su Friedrich Gently Down the Stream (1981, US, 14 min, 16 mm)
* Stephanie Barber Letters, notes (2000, US, 5 min, 16 mm)
* Jacqueline Goss There There Square (2002, US, 14 min, Video)
* Peter Kubelka Pause! (1977, Austria, 12 min, 16 mm)
* Peter Rose The Pressures of the Text (1983, US, 17 min, Video)
* Paul Sharits T,O,U,C,H,I,N,G (1968, US, 12 min, 16 mm)
Cezar Migliorin My Name is Paulo Leminsky (2004, Brazil, 5 min, Video)
Total running time: 89 min
1,001 Chicago Afternoons and Anthology of Chicago, Welcome to the Neighborhood
4 pm, Isa Genzken Reading Room
Anthology of Chicago and 1,001 Chicago Afternoons curate an illustrated reading of stories and poetry set in five different neighborhoods across Chicago. Readers will spin stories and spit poetry covering the city, accompanied by original illustrations by local artists. A daylong interactive activity with a full-scale neighborhood map will engage attendees to see the city in new and provocative ways.
Participating authors include:
* Mayor 1% author Kari Lydersen on Pilsen
* American Skin author Don De Grazia on Wrigleyville
* Vocal artist and poet Oni Woods on Bronzeville
* Journalist Paul Dailing on Little Village
Writer and actress Irene Marquette on Andersonville
Saturday Evening
The Dil Pickle Club, Swear/Word
The Dil Pickle Club was a legendary public forum, playhouse, and Bohemian nightspot during Chicago's jazz age. At the Club the University of Chicago's Albert Michelson might lecture on the speed of light or Mae West perform a scene from Sex or Ben Hecht, Carl Sandburg, and Edna St. Vincent Millay share their early literary works—all before an audience equally eclectic, made up of the young and old, black and white, rich and poor. Writer Sherwood Anderson called the Dil Pickle Club and its founder Jack Jones "bright spots in the rather somber aspect of our town." The new Dil Pickle Club aims for the same mix of programming by bringing together speakers and performers around the theme of the Word (spoken and written, evolving and fixed). As with the old Club, anything goes and all are welcome! Expect plenty of audience interaction. With music by the marching band performance group Environmental Encroachment.
Jillian Bruschera, The Mobile Mill
Learn how to make paper with the Mobile Mill, a mobile papermaking studio.
The Language of Hip Hop: Saint Millie, Psalm One, The Boy Illinois
7:15–8:15 pm, Puck's Cafe
Experience Chicago's emerging hip-hop stars in a program cocurated by Fake Shore Drive, Chicago's premiere hip-hop website. Featuring live performances by renowned artists Saint Millie, Psalm One, and the Boy Illinois.
The Three Musketeers (1921, USA, 119 min)
8:30 pm, Sculpture Garden
The MCA partners with Lakeshore Movies in the Park to present an outdoor screening of this swashbuckling silent film adaptation of Alexandre Dumas's classic novel. Staring and produced by iconic matinee idol Douglas Fairbanks.
The young D'Artagnan arrives in Paris, his heart set on joining the king's Musketeers. He is taken under the wings of three of the most respected and feared Musketeers, Porthos, Aramis, and Athos. Together they fight to save France and the honor of a lady from the machinations of the powerful Cardinal Richelieu.
Homeroom, Racist Jokes 101
8:45–9:45 pm, Puck's Cafe
Homeroom's "101 Lecture Series" takes summer vacation at Word Weekend with a comedy art show about words that we use to talk about race and racism. The program features standup comedy and conversation with Rebecca O'Neal, Tim Barnes, and Suey Park plus a short film by poet and filmmaker Nick Twemlow. Homeroom's regular 101 hosts Fred Sasaki and Seth Vanek will take attendance. Racists will receive free gifts.
Sunday
Tim Kinsella, Music and Words/Words and Body/Body and Music noon, Edlis Neeson Theater Author and songwriter Tim Kinsella invites different artists to present a series of individual improvisatory performances in response to a poem of Kinsella's choosing. The artists in turn respond to each other as determined by the drawing of cards. Kinsella conducts the proceedings, creating an ever-morphing ensemble. Featuring Melina Ausikaities, Leroy Bach, Abigail Bleuher, Devin King, Bryan Sander, and Marvin Tate.
Johannes Goransson and Cassandra Troyan, Beware of a Holy Whore 1 pm, Kanter Center The Poetry Foundation's Harriet reading series presents a new video and verse work by poets Johannes Goransson and Cassandra Troyan. Set in Cold War Berlin, Beware of a Holy Whore examines the prostitute as a figure of survival amid economic and postwar destruction. Using the figures of Ranier Werner Fassbinder's BRD Trilogy and other filmic and cultural sources, the whore becomes a woman to be revered rather than shunned as she presides over a funeral for capitalism and the city, a future site of freedom and joy
Steppenwolf Theater, This Is Modern Art 2:30–4 pm, Edlis Neeson Theater Steppenwolf presents a full reading of This is Modern Art, a world preview commissioned for Steppenwolf for Young Adults, written by acclaimed playwright Idris Goodwin and Louder than a Bomb founder Kevin Coval. Goodwin and Coval introduce the reading and join graffiti artist Kane One for a post-reading discussion.
The crew of Made U Look (MUL) is willing to risk anything for their art. Called vandals, criminals, even creative terrorists, these Chicago graffiti artists set out night after night to make their voices heard and alter the way people view the world. But when the crew finishes the biggest graffiti bomb of their careers, the consequences get serious and spark a public debate asking, where does art belong? This Is Modern Art gives a glimpse into the anonymous lives of graffiti artists and asks us to question the true purpose of art.
Red Rover Series, Rules of the Cosmos
3:30–4:30 pm, 2nd floor atrium
Red Rover Series is an experimental series that plays with readings. For this program, writers are given a list of instructions that include performative and participatory elements including moving throughout the museum, handing text to visitors, engaging in poetry duets, and incorporating silence.
This weekend is organized by Michael Green, Education Programmer at the Museum of Contemporary Art Chicago.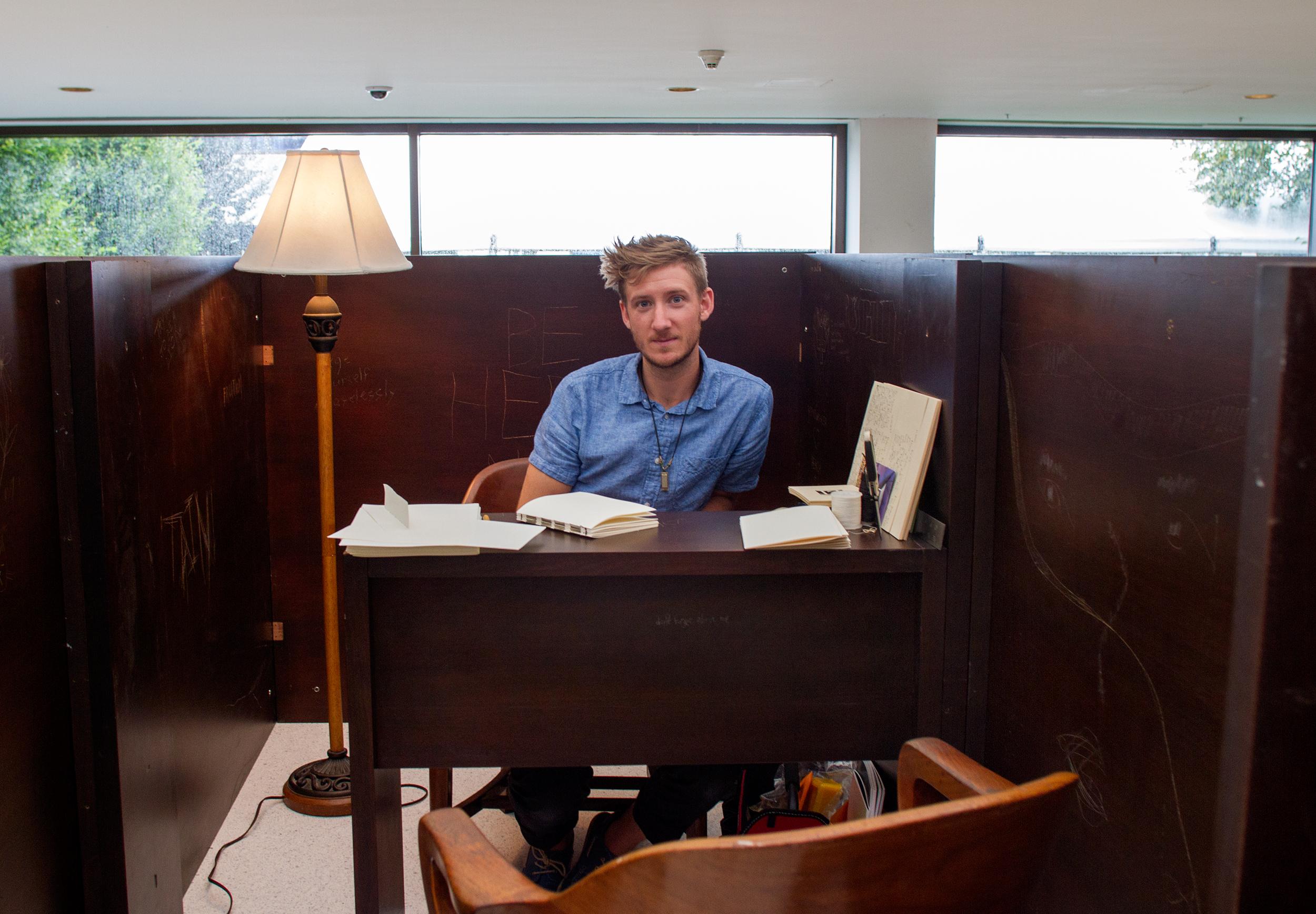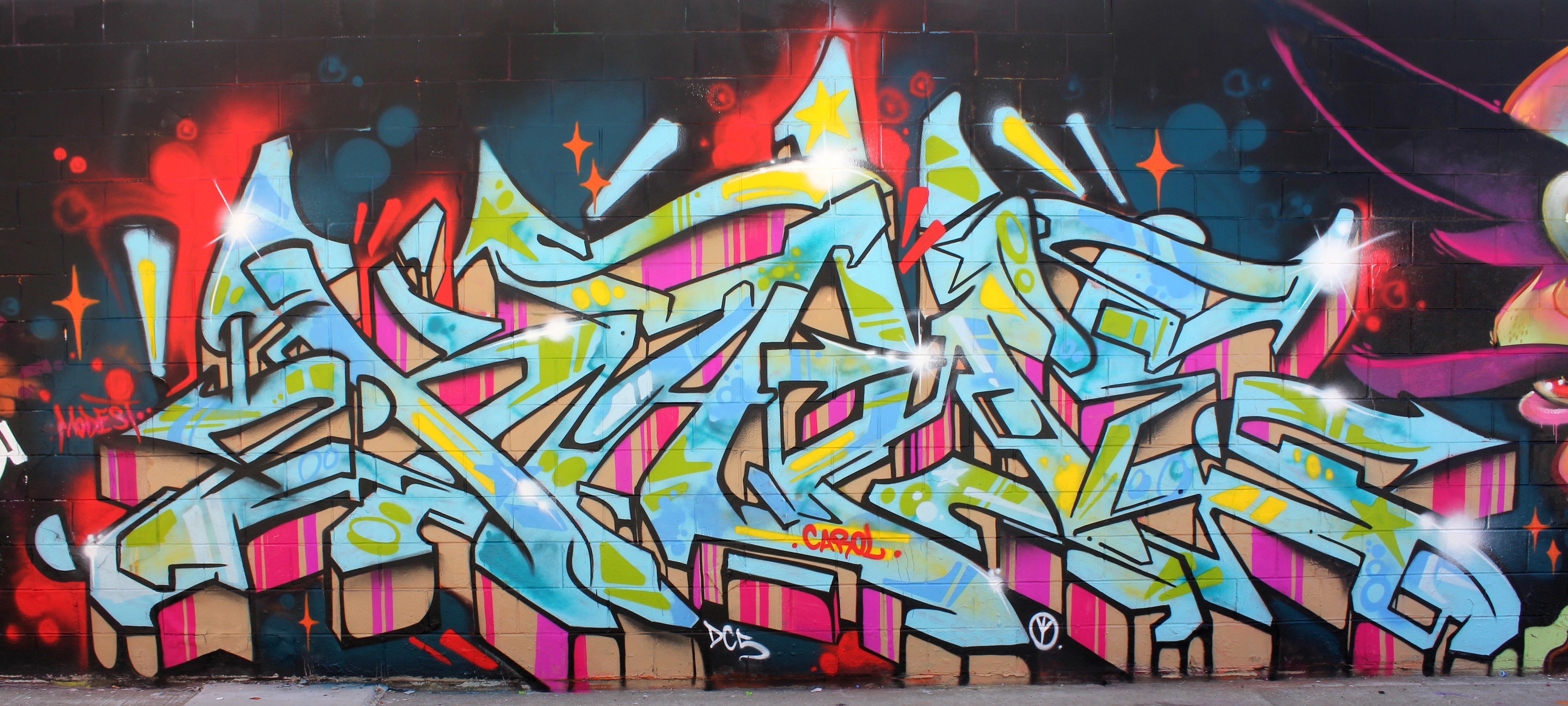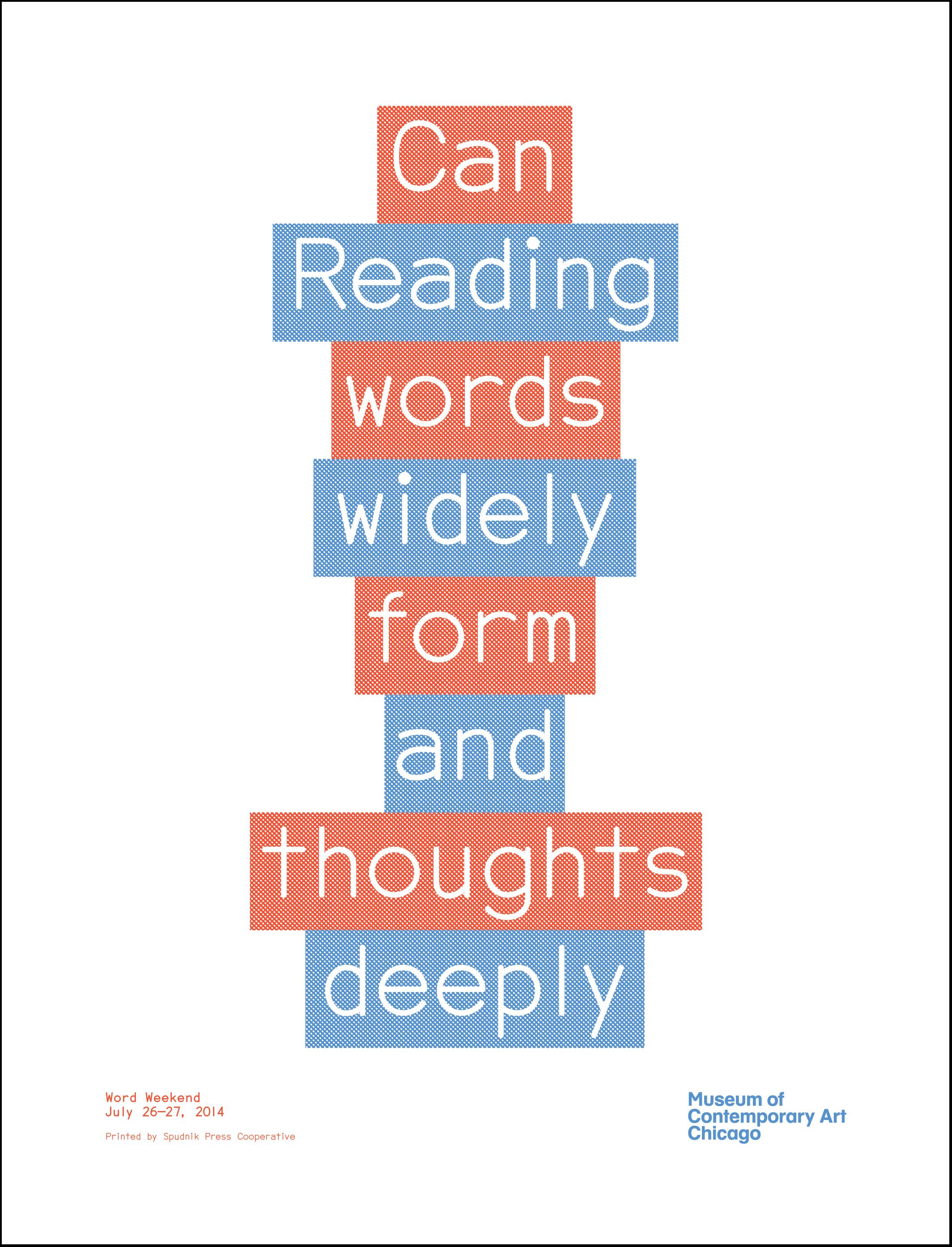 images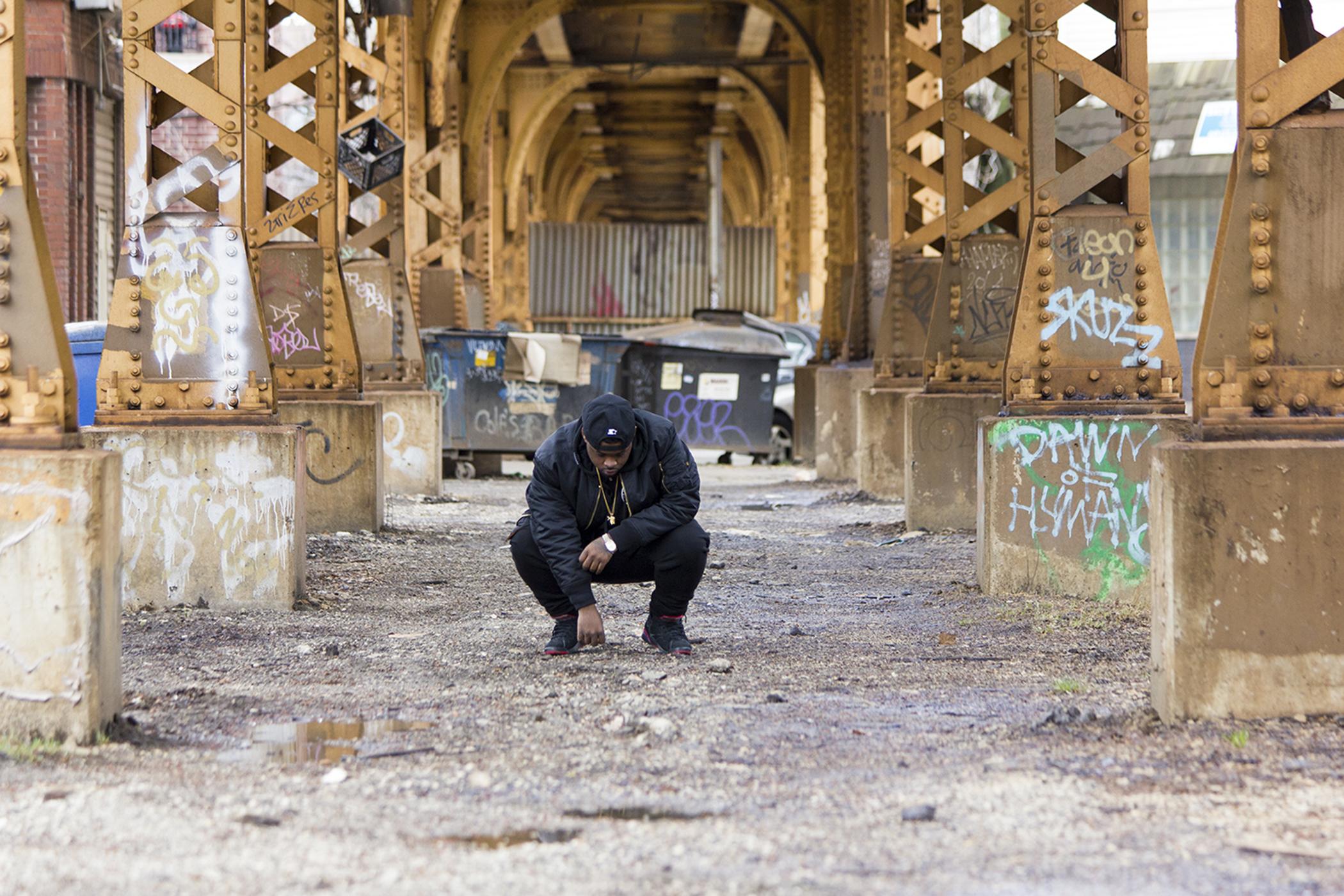 images