Baryshnikov Productions/Big Dance Theater
Man in a Case
Image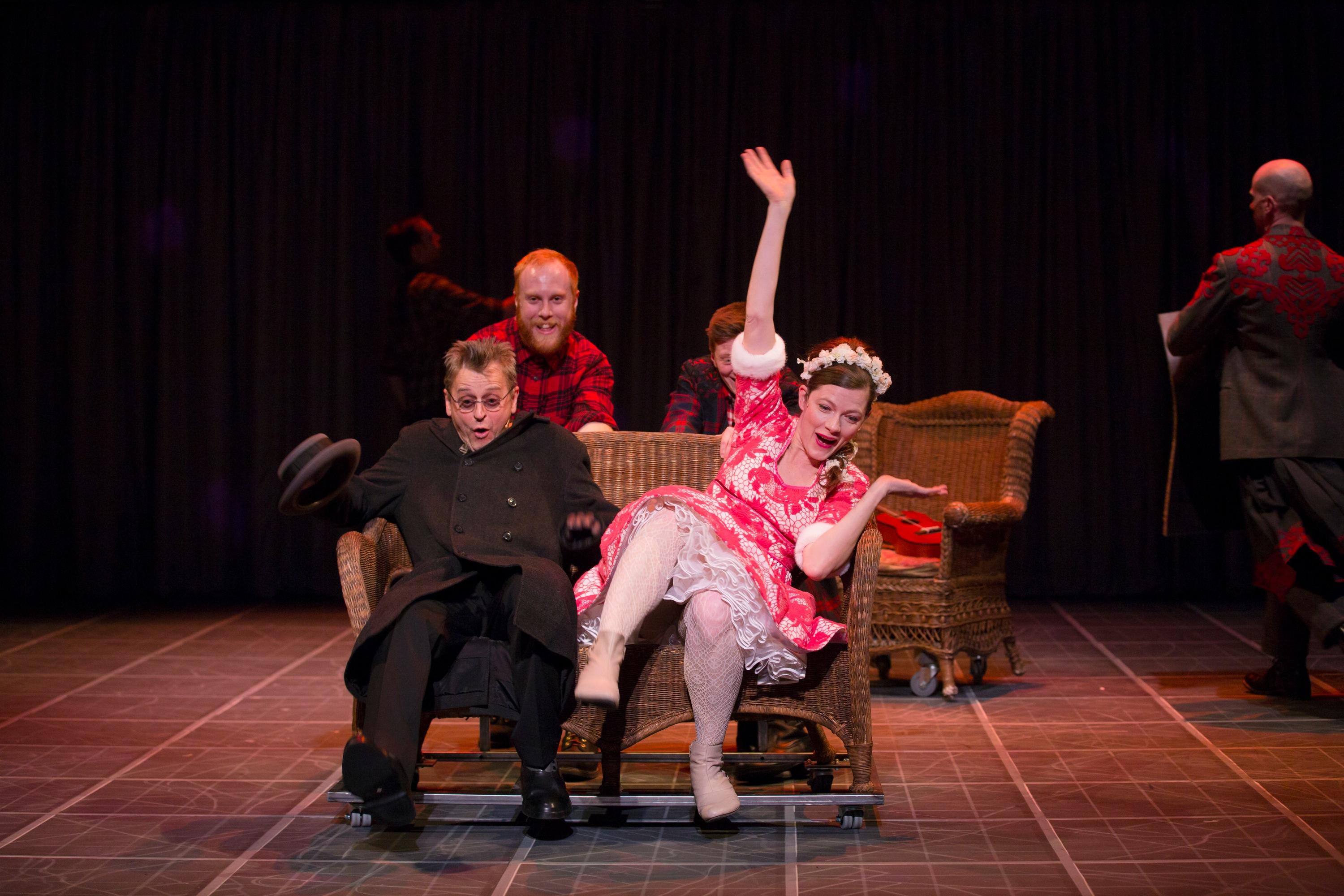 An intriguing, ultimately irresistible evening of live performance and mixed media.

—Hartford Examiner
About
Internationally acclaimed dancer Mikhail Baryshnikov teams up with Annie-B Parson and Paul Lazar, the creative duo behind Big Dance Theater, to act in this experimental theater work based on two of Anton Chekhov's 1898 short stories. Through the device of a tale within a tale, two friends on a hunting trip share stories late into the night. In "The Man in a Case," a rigid and officious man's attempted courtship of a vibrant young woman forces him to come face to face with his limitations, while "About Love" relives one man's inability to act on his passion for a woman he truly loves. Witty and full of despair, both are morally ambiguous tales of fear trumping the pursuit of life's most promising possibilities.
Drawing from material as varied as surveillance footage, folk dance, instructional hunting videos, and interviews with the cast, Big Dance Theater returns for their fourth MCA Stage project to create acompelling theatrical presentation that bridges our modern sensibilities to these anti-love stories of 19th-century Russia.
Mikhail Baryshnikov consistently pushes forward with his artistic explorations. Currently committed to theater-based investigations, he says: "This is an experimental work. . . multi-faceted and drawing from many different mediums—dance, theater, video, and sound. It's not a dance show." Baryshnikov is joined onstage with a cast that includes Big Dance Theater company members Jess Barbagallo, Tymberly Canale, Chris Giarmo, and Aaron Mattocks.
Adapted from Two Short Stories by Anton Chekhov
Adapted and directed by Annie-B Parson and Paul Lazar/Big Dance Theater
Choreographed by Annie-B Parson
Featuring Mikhail Baryshnikov, Jess Barbagallo, Tymberly Canale, Chris Giarmo, and Aaron Mattocks
Running time: 75 minutes
At the request of the artist, there will be no late seating.
Strobe lights will be used during the performance.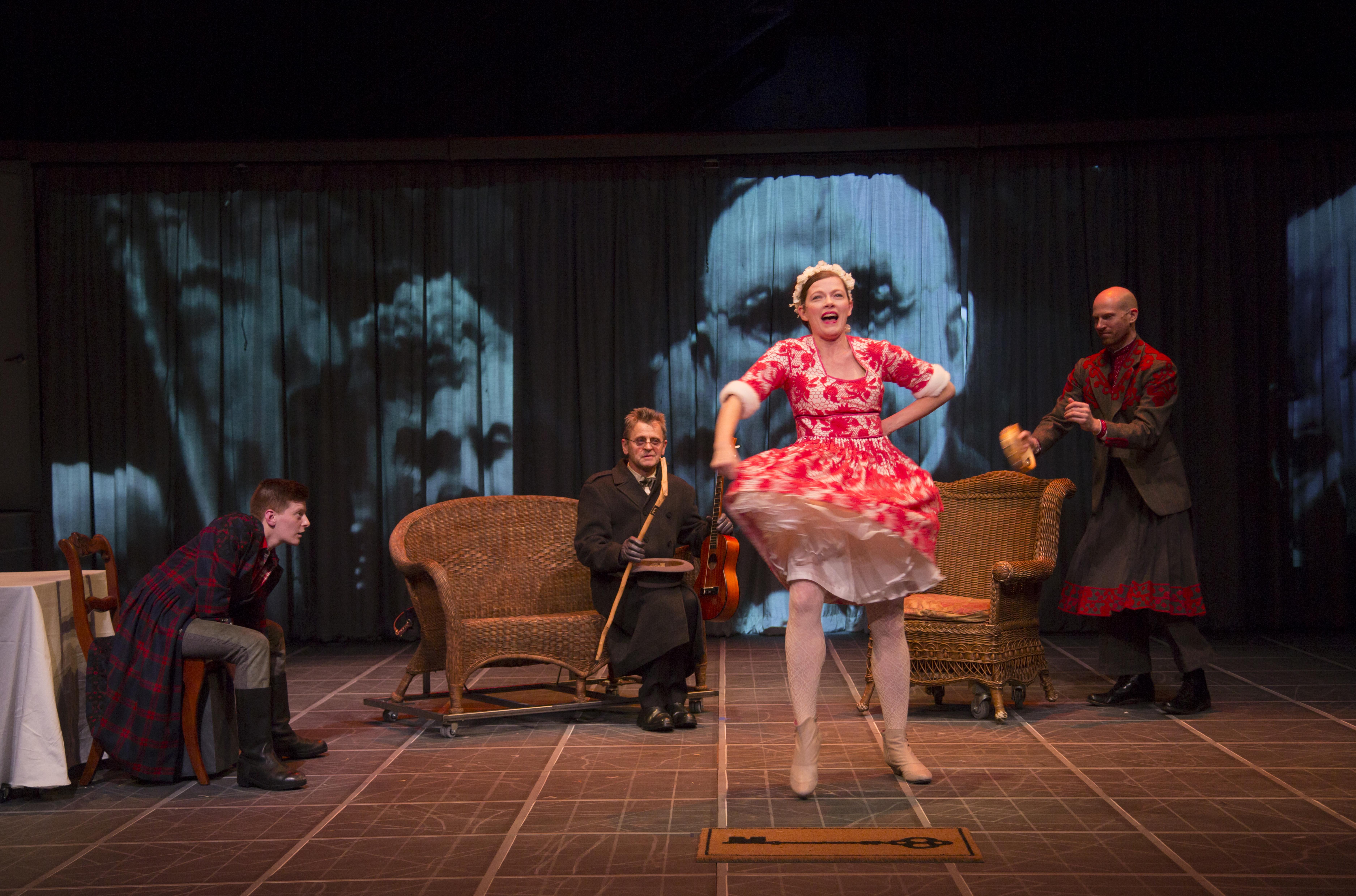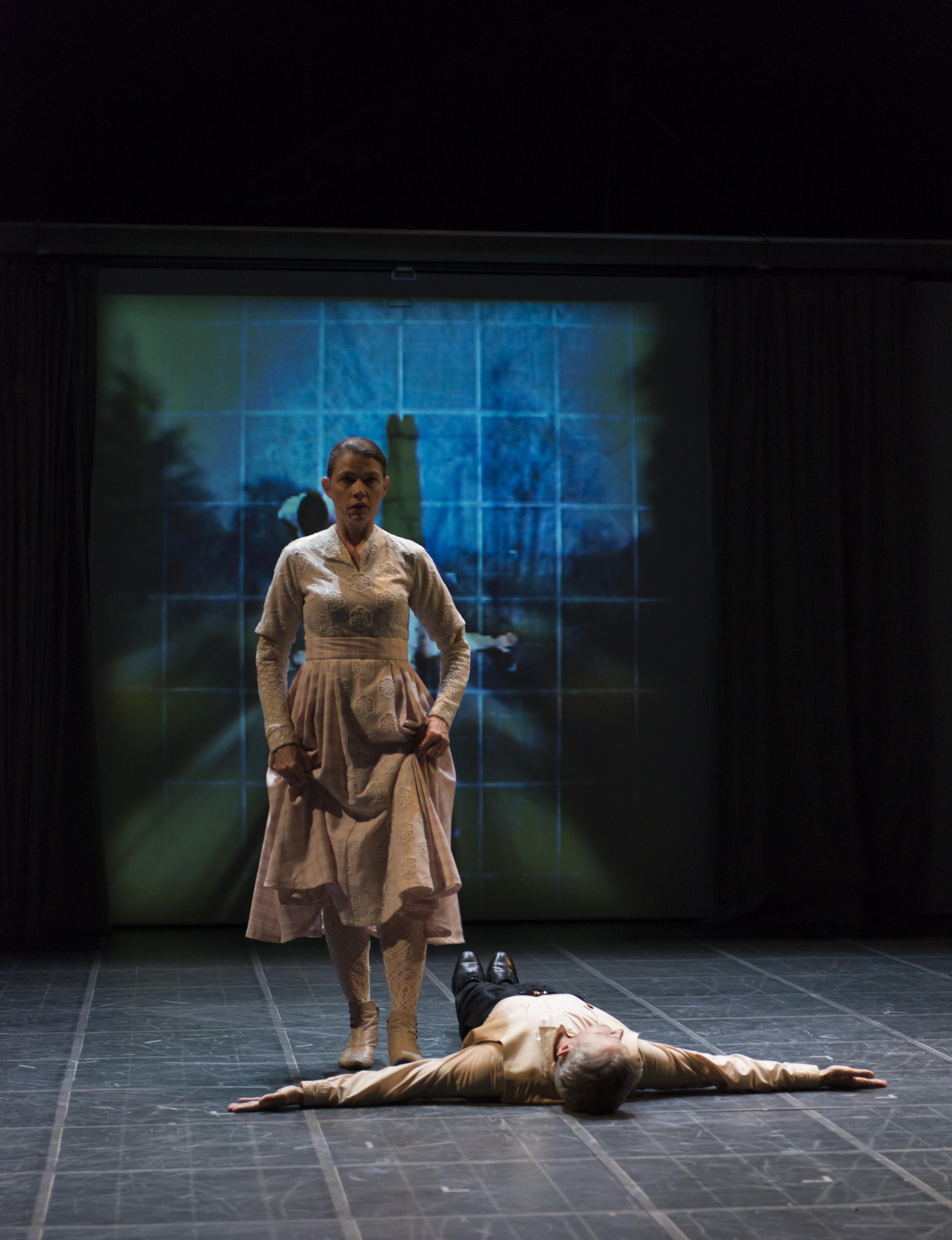 About the Artists
Big Dance Theater was founded in 1991 and is known for its inspired use of dance, music, text and visual design. The company often works with wildly incongruent source material, weaving disparate strands into multidimensional performance. Led by Co-Artistic Directors Annie-B Parson and Paul Lazar, Big Dance has delved into the literary work of authors from Mark Twain to Euripides and uses dance as both frame and metaphor to transform these writings into theater. Big Dance Theater has created over 15 dance/theater works, generating each work over months of collaboration with its associate artists, a long-standing, ever-evolving group of actors, dancers, composers, and designers. Big Dance Theater has been presented at theaters both internationally and nationally, and received New York Dance and Performance "Bessie" Awards in 2002 and 2010. The company received an OBIE in 2000, and company members have received five other "Bessie" Awards and an OBIE award for their work with Big Dance. In 2007 the company received the first-ever Creativity Award from Jacob's Pillow Dance Festival.
Learn more about Big Dance Theater.
Mikhail Baryshnikov, a native of Riga, Latvia, was born in 1948 and began studying ballet at the age of nine. As a teenager he moved to Leningrad where he entered the Vaganova Choreographic School, graduating from student to principal dancer of the Kirov Ballet in 1969. In 1974, he left the former Soviet Union to dance with major ballet companies around the world including the New York City Ballet, where he worked with George Balanchine and Jerome Robbins. In 1980 he began a 10-year tenure as Artistic Director of American Ballet Theatre, nurturing a new generation of dancers and choreographers. From 1990 to 2002, Baryshnikov was director and dancer with the White Oak Dance Project, which he co-founded with choreographer Mark Morris. White Oak was born of Baryshnikov's desire "to be a driving force in the production of art," and, indeed, it expanded the repertoire and visibility of American modern dance. In 2005, he opened the Baryshnikov Arts Center (BAC), a creative home for local and international artists to develop and present work. Located in Manhattan's Hell's Kitchen neighborhood, BAC houses four studios, a studio theater, and the 238-seat Jerome Robbins Theater. Through its residency program, BAC provides space and time to young and established artists to dream and create in the Center's studios without any commercial pressure. BAC also presents contemporary, innovative work by artists from the worlds of dance, theater, music, and film at low or no cost to the public. Under his leadership as Artistic Director, BAC programs serve approximately 500 artists, and more than 20,000 audience members each year. Among his many awards are the Kennedy Center Honors, the National Medal of Honor, the Commonwealth Award, the Chubb Fellowship, the Jerome Robbins Award, and the 2012 Vilcek Award. In 2010 he was given the rank of Officer of the French Legion of Honor.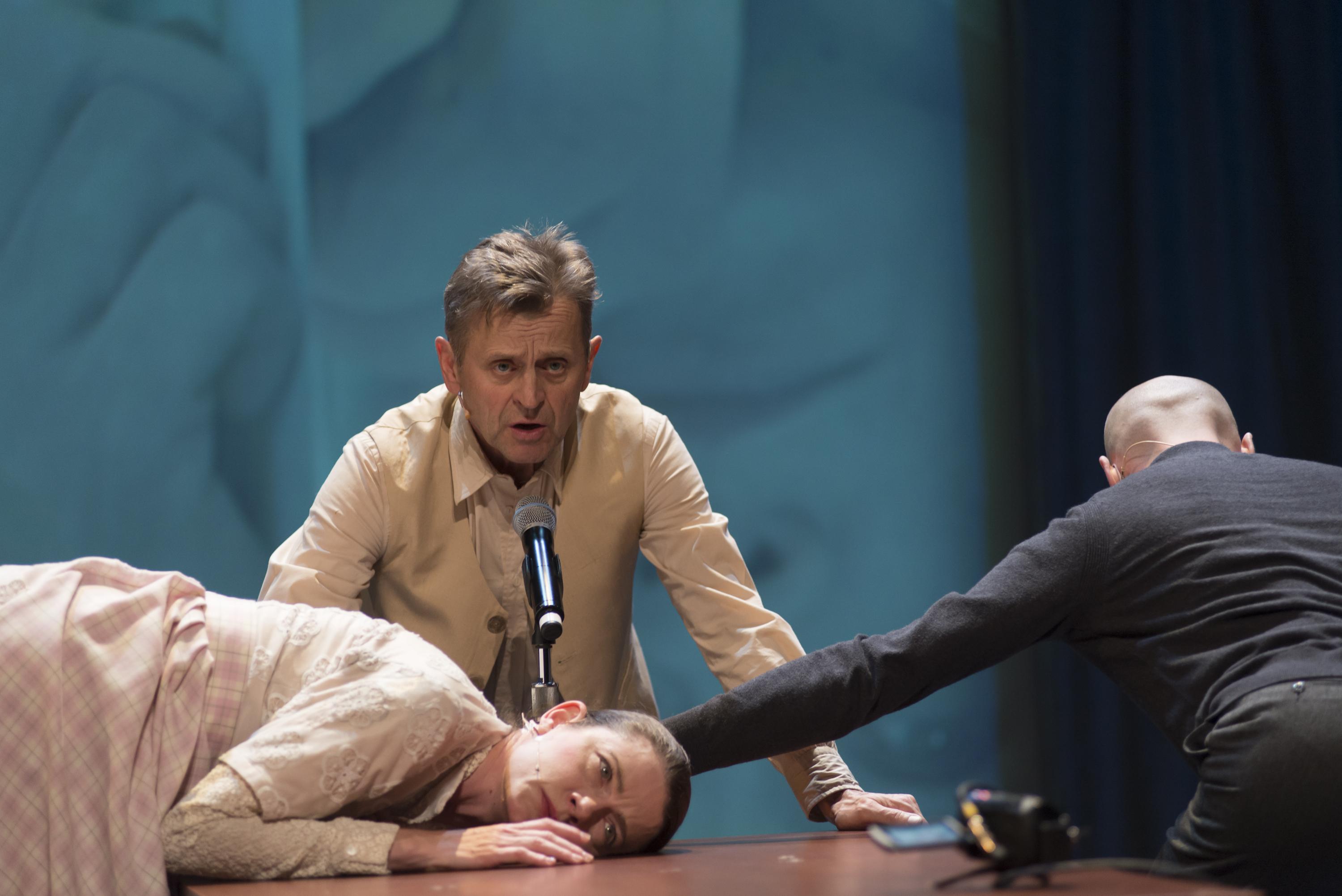 Funding
Major support for Man in a Case is provided by Graff.

Additional generous support is provided by Sara Albrecht, Lois and Steve Eisen and the Eisen Family Foundation, Ginger Farley and Bob Shapiro, Karen and Jim Frank, Caryn and King Harris, the Irving Harris Foundation, Mary Ittelson, Susie Karkomi and Marvin Leavitt, Carol Prins and John Hart, and Helen and Sam Zell.