Imperial Nail Salon (my parents' living room)
Images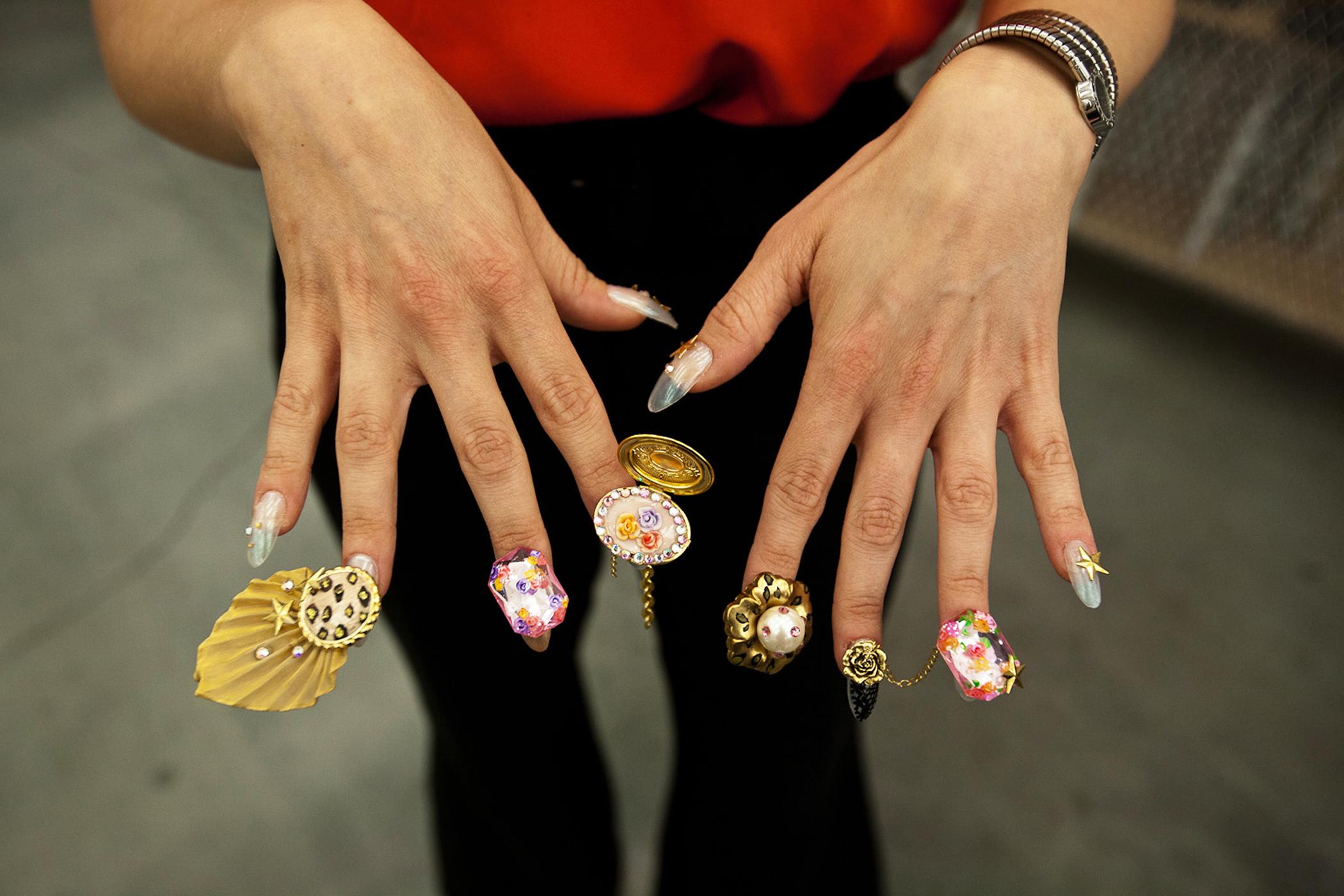 event description
*Imperial Nail Salon (my parents' living room)(2011–13) is an installation and interactive performance by Chicago-based artist Dzine. In homage to his mother's nail salon business, which she ran in their family home, Dzine has recreated his childhood living room in one of the galleries at MCA Chicago. On two Saturdays a month during the exhibitionHomebodies* (Jun 29–Oct 13, 2013), two gifted nail artists will work in Dzine's installation, creating customized nail designs for visitors with appointments.
We invite you to participate in Imperial Nail Salon. Due to popular demand, additional appointments have been added to the completely booked project. Imperial Nail Salon appointments are now available on a walk-in basis only, after 1 pm on the following dates:
September 8, 1–5 pm
September 22, 1–5 pm
October 6, 1–5 pm
October 13, 1–5 pm
All previously booked appointments are still valid and will take place as scheduled. Additional walk-ins on those days may be available depending on cancellations or other changes in availability.
For any questions, please contact the MCA Box Office at 312-397-4010 during museum hours.
---
Important notes
* Participants should arrive with clean, polish-free nails.
* Imperial Nail Salon includes nail shaping, painting, and application of a decorative nail embellishment designed for this exhibition. Embellishments will vary.
* Services do not include nail treatments, soaking, cutting, or polish removal.
* If you are more than 10 minutes late, your appointment will be made available to walk-in visitors.
Due to limited availability, each visitor will be allowed to participate only once.
Terms, conditions, and waivers
* You are 18 years of age or older.
* You understand that this performance is not a fully functioning nail salon and offers services limited to nail shaping, painting, and custom embellishment.
You understand that your participation in this performance is voluntary and the activities involved carry certain inherent risks that cannot be eliminated regardless of care taken to avoid injuries. Risks may include but are not limited to minor or major injuries such as scratches, skin irritation, and abrasion. You understand that by participating in nail salon performance, you do so at your own risk. You understand that you shall be asked to sign a release upon arrival at the nail salon performance before you participate.
* You agree to be photographed, recorded, and videotaped in connection with your participation in this event and authorize the MCA and Artist to reproduce these audio/visual recordings for MCA and Artist publicity, publications, and archives.
You understand that these authorizations are irrevocably granted in perpetuity worldwide and royalty free. You agree to release MCA Chicago and Artist from all claims of, but not limited to, invasion of privacy, right of publicity defamation, copyright and any other causes of action arising in connection with MCA or Artists exercising the rights granted herein.