Young Jean Lee's Theater Company
UNTITLED FEMINIST SHOW
Featured image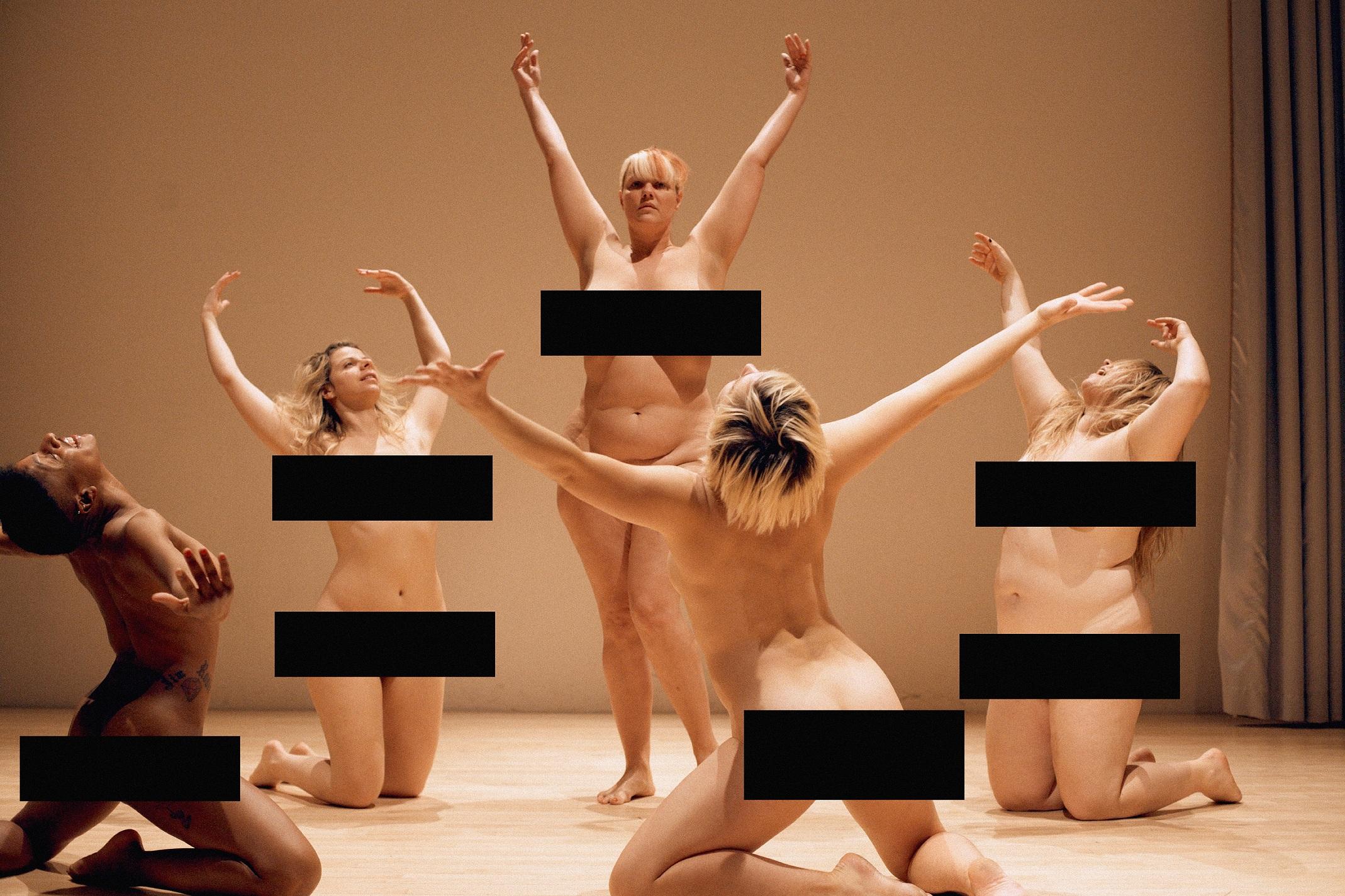 One of the more moving and imaginative works I have ever seen on the American stage.

—The New Yorker
About
Is a feminist utopia clothing optional? In Young Jean Lee's UNTITLED FEMINIST SHOW, six utterly charismatic artists from New York's theater, dance, cabaret, and burlesque worlds perform a fully nude, wordless celebration of identity. This exhilarating work uses a dizzying array of modes to shake up gender norms through movement and music and express ideas about conventional and unconventional roles and expectations.
Full of paradoxes and juxtapositions of the best kind, the performance features comic vignettes, evocative video images, and contemporary dance. With the absence of words—and clothes—what inhabits the stage are a series of ideas: those of the fiercely talented Young Jean Lee, the performers, and the audience members. As UNTITLED FEMINIST SHOW unfolds, it constantly surprises, twisting and turning in hilarious ways that both reveal and challenge the viewers' assumptions about gender politics. The cast is comprised of Becca Blackwell, known for pushing gender boundaries; Desiree Burch, a solo performance artist, comedian, and writer; Erin Markey, a comedic and conceptual musical performer; and performance artists and dancers Katy Pyle, Malinda Ray Allen, and Jennifer Rosenblit.
Running time: 60 minutes, no intermission
Recommended for mature audiences: performance contains (a lot of) nudity.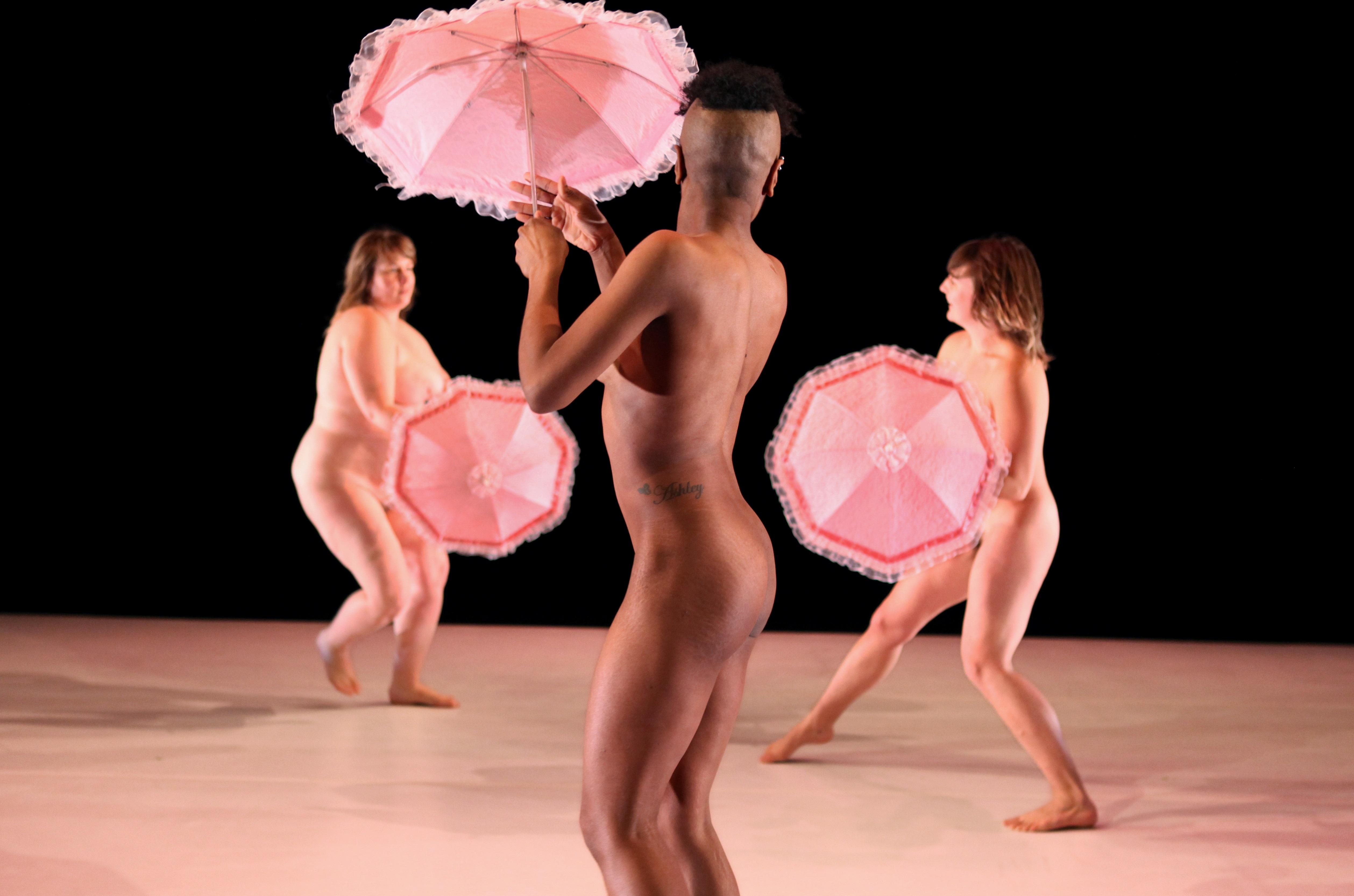 The most adventurous downtown playwright of her generation.

—The New York Times
About the Artist
Young Jean Lee is an OBIE award-winning playwright and director who has written and directed nine shows in New York with Young Jean Lee's Theater Company and toured her work to over 20 cities around the world. Her plays have been published by Theatre Communications Group (Songs of the Dragons Flying to Heaven and Other Plays, THE SHIPMENT, andLear) and by Samuel French (Three Plays by Young Jean Lee). She is currently under commission from Plan B/Paramount Pictures, Lincoln Center Theater, Playwrights Horizons, and the Oregon Shakespeare Festival. She is a member of New Dramatists and 13P and has an MFA from Mac Wellman's playwriting program at Brooklyn College. She has received grants from the Foundation for Contemporary Arts, Creative Capital, NYFA, NEA, NYSCA, the Jerome Foundation, the Greenwall Foundation, and the Rockefeller MAP Foundation. She is also the recipient of two OBIE awards, the Festival Prize of the Zuercher Theater Spektakel, a 2010 Prize in Literature from the American Academy of Arts and Letters, a 2011 Guggenheim Fellowship and a 2012 Doris Duke Artist Award.