Teaching From Inquiry to Action
About
Are you eager to connect more deeply to contemporary art, to a community of contemporary educators, and to the MCA?
Are you looking for ways to ignite inquiry in your classroom?
Come to Teaching From Inquiry to Action on December 1 at the MCA. You'll hear from educators participating in the MCA's Teacher Institute.
You'll talk through ideas for how to use contemporary art as a springboard for inquiry and fuel for curriculum.
Inquiry to action is the framework for the Teacher Institute, the MCA's most immersive professional development program for teachers. Members of the Teacher Institute worked together to use a single work of art as a springboard for inquiry and a spark for developing actions to carry out in the classroom. Hear about what this meant for their practice, and use this process of inquiry to action yourself as you engage in a close read of a work of art in the MCA's galleries.
NOTE: MCA teacher programs are free for Illinois teachers. Participants receive CPDUs. Vouchers for free parking in the MCA garage are provided pending availability.
Images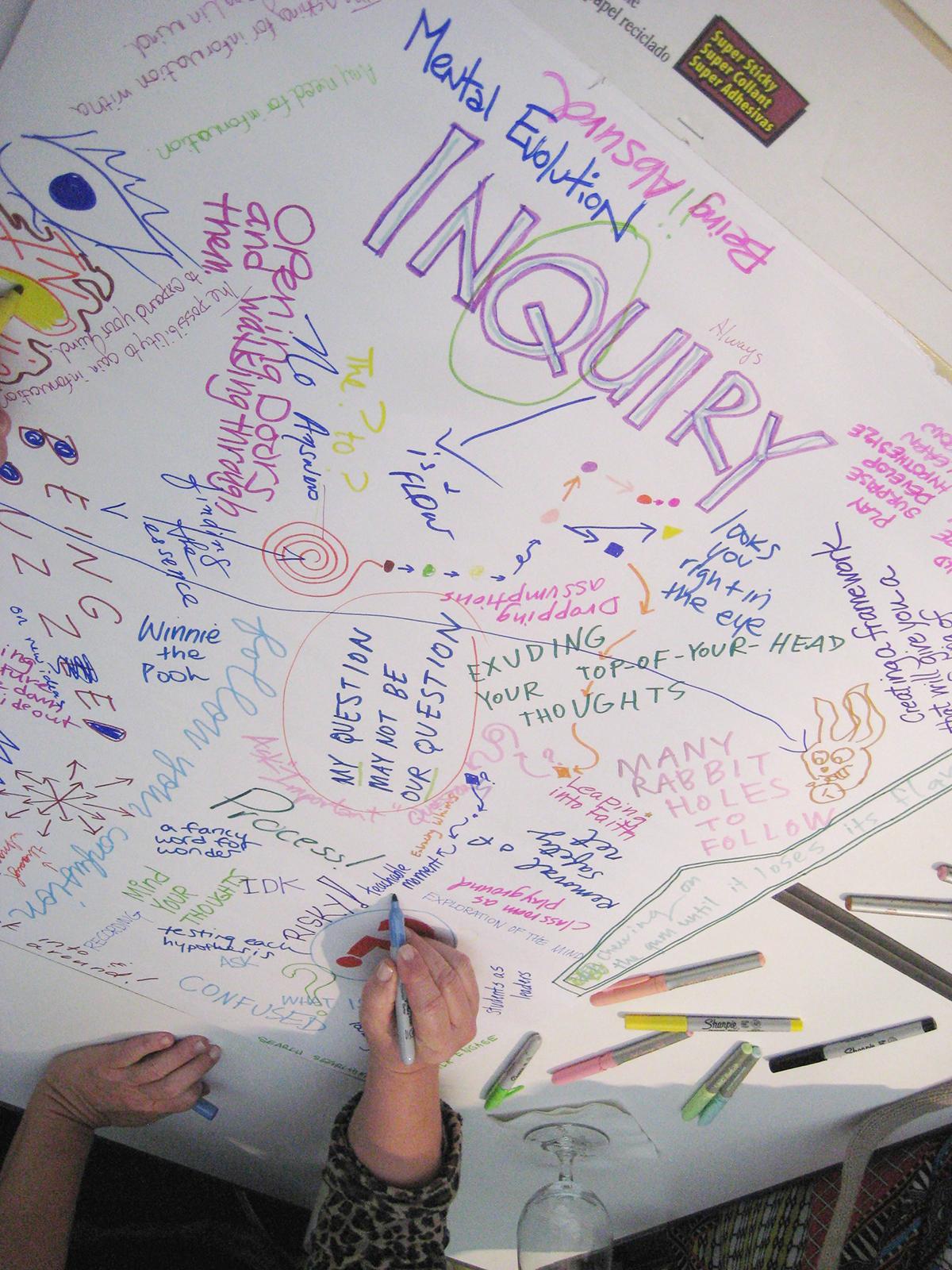 Funding
Support for teacher programs at the MCA is generously provided by the Polk Bros. Foundation. Additional generous support is provided by Crown Family Philanthropies and Discover.