Andrea Zittel: Studio as Testing Ground
Featured image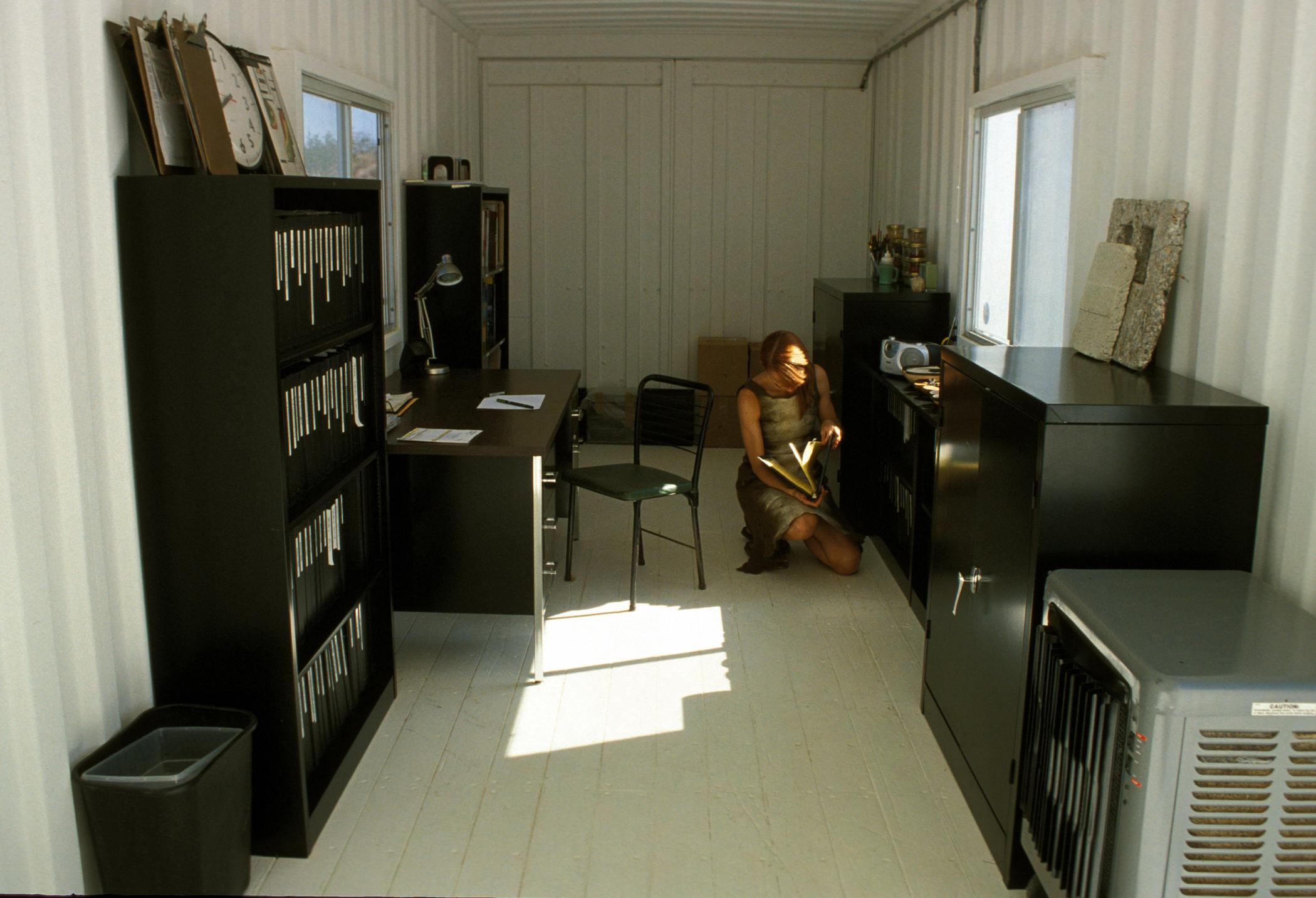 Copresented with Gallery 400, the College of Architecture and the Arts, University of Illinois at Chicago
Internationally renowned artist Andrea Zittel speaks about her work and describes how her studio in the high desert of California serves both as a space for exploration and as a place for crafting and presenting objects, materials, spaces, and ideas. Zittel's sculptures and installations transform everything necessary for life—such as eating, sleeping, bathing, and socializing—into experiments in living.
The Subject Is the Studio Talk Series is a series of lectures and discussions exploring the artist's studio, its history and relevance today, and the creative process. Presented on the occasion of Production Site: The Artist's Studio Inside-Out.
About the Artist
Andrea Zittel is an assistant professor of the Roski School of Fine Arts at the University of Southern California, who has had many solo exhibitions worldwide. She has received a Lucelia Artist Award from the Smithsonian American Art Museum; a Coutts Contemporary Art Foundation Award; and an Alfried Krupp von Bohlen und Halbach Foundation catalogue support prize. Zittel has also organized the smockshop, "an artist run enterprise that generates income for artists whose work is either non-commercial, or not yet self sustaining" by selling smocks; and High Desert Test Sites, "a series of experimental art sites" which "provide alternative space for experimental works by both emerging and established artists."
Funding
This program is supported in part by the generous contributors to the Allen M. Turner Tribute Fund, honoring his past leadership as Chairman of the MCA Board of Trustees.