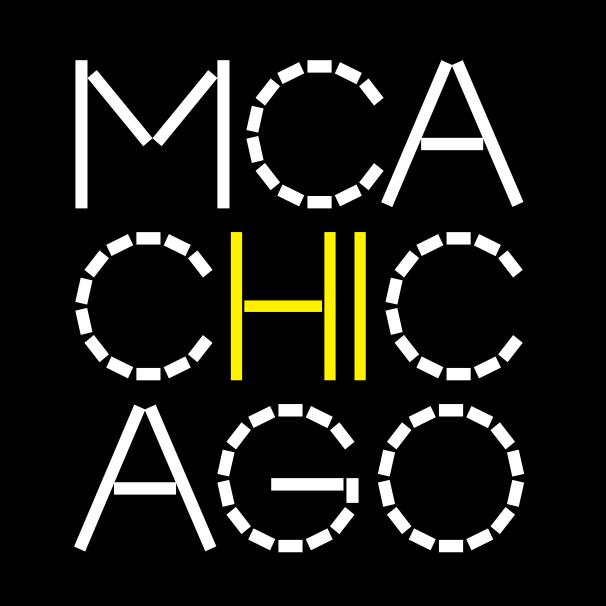 Accessibility
The MCA strives to provide a welcoming and accessible experience for all our visitors; our values statement is an expression of our commitment to accessibility. For routes within the museum and details about MCA accessibility initiatives, see below, or ask any Visitor Experience associate during your trip; they're more than happy to help you navigate the museum.
Accommodations
Visitors with disabilities and their caregivers receive free admission to the museum.
Services to assist in mobility
Wheelchairs are available free of charge for your visit at the coat checks on the first and second floors. Supplies are limited and available on a first-come, first-served basis.
Services for people who are deaf or hard-of-hearing
When possible, the MCA provides sign language interpretation, open captioning, and assistive listening devices for performances and activities in our theater as well as talks, tours, or educational programs. These preplanned services are often denoted in the event's page.
If you are in need of a particular service during your visit to the museum, our Visitor Experience staff will do their best to accommodate. If you would like more information, or have any questions, you can email Box Office staff at [email protected]
Services for people who are blind or color-blind or have low vision
EnChroma color blindness–correcting glasses are available for individual visits and tours. When possible we provide audio description for performances and activities in our theater. If you are interested in these services, you can email the Box Office team at [email protected]. Advance notice helps us to plan your visit. In addition to on-site offerings, we provide descriptions of artworks on our website in both short and long description formats through an initiative to describe images called the Coyote Project
Large print guides for the galleries are available for check out at our admissions desks.
Buying Tickets
When purchasing museum admission tickets or tickets to an event, please indicate if you are interested in any of our accessibility services by emailing the Box Office at BoxO[email protected]. We recommend that you make arrangements two weeks in advance of your visit.
Garage parking
The MCA's parking garage has accessible parking spaces and we offer $16 flat-rate parking for those who use those spaces. Stop by the admissions desk or coat check for an accessible parking validation.
Service Animals
Service animals are welcome inside the MCA. Pets that are not registered as service animals are not allowed inside the MCA.
Service animals are trained to assist people with disabilities in the activities of everyday living. The Americans with Disabilities Act (ADA) defines service animals as "any animal individually trained to do work or perform tasks for the benefit of an individual with a disability, including, but not limited to, guiding individuals with impaired vision, alerting individuals who are deaf or hard of hearing to intruders or sounds, providing minimal protection or rescue work, pulling a wheelchair, or fetching dropped items." Service animals must be on a leash and under their master's control at all times.
Emotional support animals do not qualify as service animals under the ADA and are not allowed inside the MCA.
Website
With the redesign of our website, the museum has committed to adhering to ADA standards for web accessibility. Our web team is also working on some groundbreaking accessibility initiatives that mirror our institutional mission to be a leading contemporary art museum that offers greater access to the visual arts.
Accessibility
This website was designed with accessibility in mind, and every effort has been made to comply with the website standards articulated by the Americans with Disabilities Act and by the World Wide Web Consortium's (WC3) Web Content Accessibility Guidelines (WCAG).
Our efforts to create a site that adheres to best practices in accessible design and that is also generous and experimental in its accommodations for visitors with vision, hearing, or cognitive impairments have been supported by Sina Bahram, one of the museum community's leading accessibility consultants and advocates. Together, we have developed a series of projects that we hope will serve as a model for art museums hoping to reach and support members of the disability community.
One of the most exciting and groundbreaking of these initiatives is Coyote, a toolkit and project to create and publish visual descriptions of the images on this site. Our Coyote software, developed with Sina Bahram's team at Prime Access Consulting, is an open source tool that we are pleased to be able to share with the museum community. Here at the MCA it has been used by staff from across the museum to produce image descriptions that allow people who are blind or visually impaired to engage more fully with the visual arts.
The popularity of these image descriptions—previously available only to people equipped with screen readers—has encouraged us to share them with all site visitors. As of January 2018, an on/off toggle was added to the navigation. This allows a website visitor to turn on visual descriptions for many of the images on our site.
We are happy to hear from members of the community who have questions about our website accessibility practices; please write to us at [email protected] with any suggestions or questions.
The Coyote project has been supported by the John S. and James L. Knight Foundation and Lois and Steve Eisen and The Eisen Family Foundation.
Exhibitions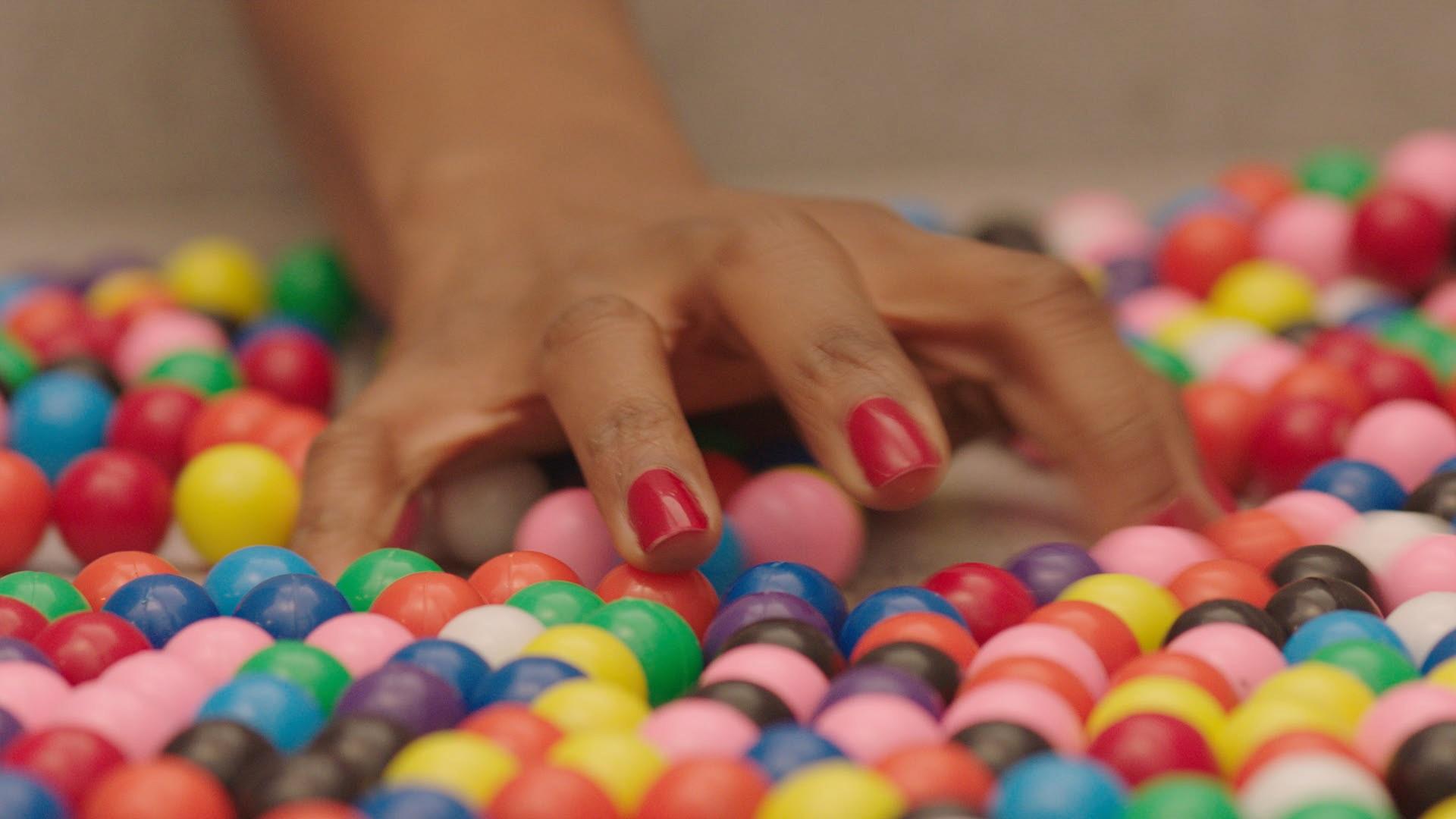 In order to make the video works in Mika Rottenberg: Easypieces available to everyone, we're providing visual descriptions and descriptive captioning here.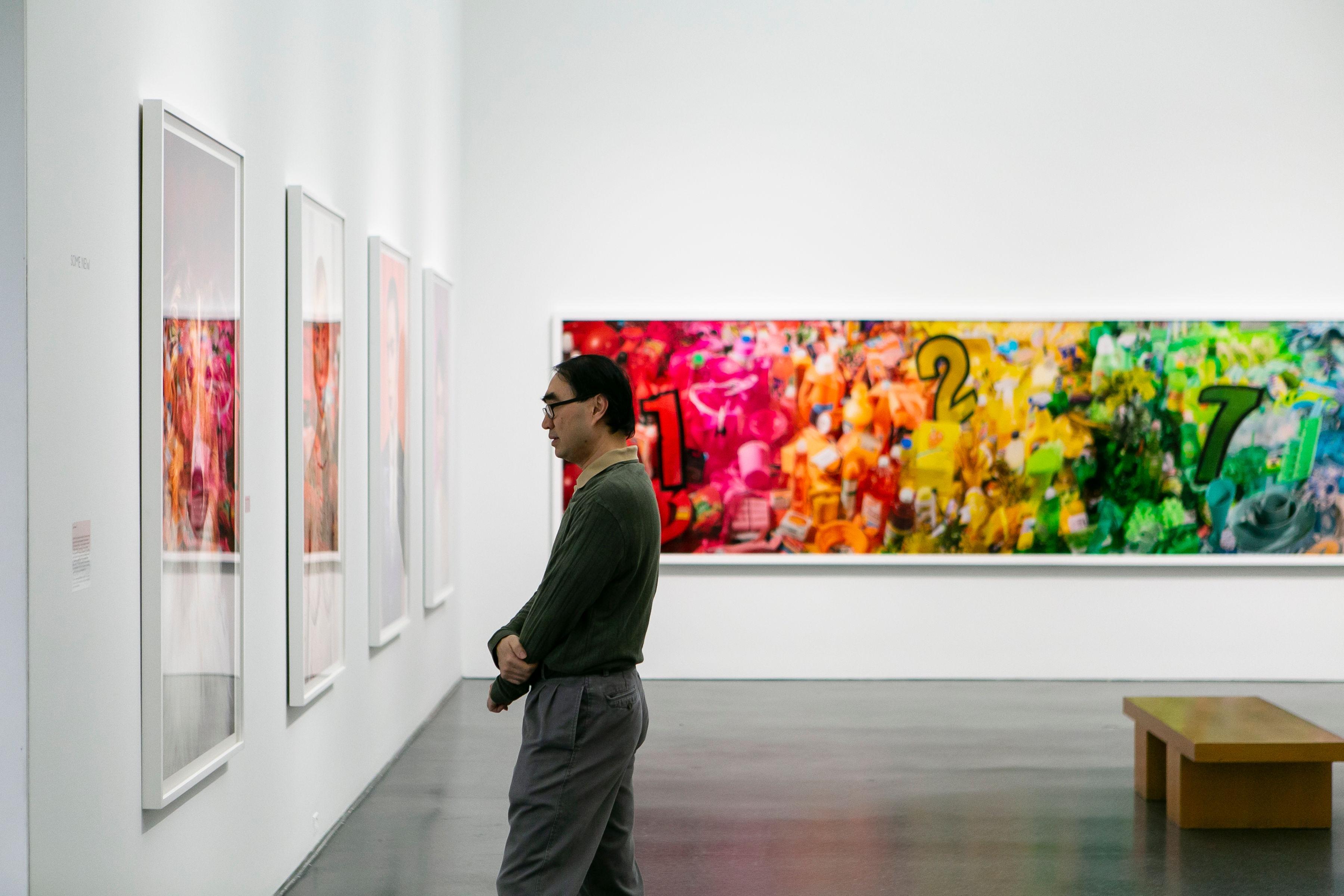 Transcripts for Current Exhibitions
Transcripts for exhibition-related content can be found on that exhibition's page. If you have trouble finding anything, feel free to email [email protected]